Dollhouses on Display at Locust Grove
Posted by Joe Hayden on Monday, February 6, 2012 at 9:22 PM
By Joe Hayden / February 6, 2012
Comment
If you happen to have daughters, and are looking for something unique to do this weekend, Locust Grove, located at 561 Blankenbaker Lane may have just the thing to entertain your family. Starting on Monday February 6th and continuing till Tuesday February 21st, The Louisville Miniature Club will showcase Dollhouses on Display, displaying 25 of its beautiful dollhouses at the Locust Grove Visitor's Center. The showing time starts at 10am, and will be available for public viewing until 4:30 pm.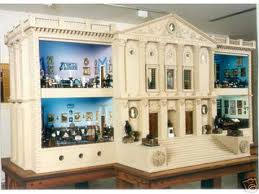 Often when growing up we might dream of having a home modeled after our favorite toy house with a white picket fence. It is not uncommon for little girls to love dollhouses; in fact, even some adults have a love for dolls and dollhouses of some type.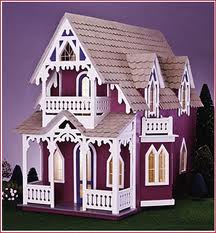 Each of these miraculous creations has been hand-crafted with incredible attention paid to detail. These little homes are all unique and original with plenty of variety shown in their designs. The featured displays range from classic to more modern looks and all encourage the imagination to wander. Younger girls might envision their own dolls lounging in the miniature living room, while older girls might find inspiration for their future dream home. Even adults may be inspired by the displays and see some interesting aspect they'd like to add to their current home, be it a color scheme or that white picket fence.
Exhibitions such as this can often take us on a walk down memory lane. Conversations of fond memories can take place with our own children if we are reminded of a dollhouse from our youth. Your family may even be inspired to create a dollhouse together and provide Barbie with a new home.
To learn more about current events in the area, please visit Louisville Real Estate.