Don't Get Sick This Winter! 6 Spots You Can Get Your Flu Shot in Louisville
Posted by Joe Hayden on Thursday, January 23, 2014 at 10:02 PM
By Joe Hayden / January 23, 2014
Comment
It's worth getting a flu shot nowadays, particularly since each year, the shots are tailor-made to fight current influenza strains that are in circulation. Particularly for young children, and elderly adults, the flu vaccine is likely to help avoid complications that arise from the flu, including serious respiratory infections. Everyone over 6 months old should get a flu shot two weeks before the flu season begins, as it takes fourteen days to build immunity, according to The Center for Disease Control and Prevention. Here are 6 spots where you can get your flu shot in Louisville.
The Flu Shot Is Offered at Many Community Clinics
Louisville runs several Metro Public Health & Wellness clinics through the flu season. You can make an appointment at any of the following clinics by calling the number provided.
Dixie Health Center: 937-7277
Neighborhood Place East Health Center: 574-6638
Middletown Health Center: 245-1074
Newburg Health Center: 458-0778
Immunizations cost $25 for either an injection or a nasal mist. The clinics also offer a preservative-free vaccine for young children and a higher dose vaccine for seniors over 65 at a moderate extra charge. While Medicare covers the insured, the metro health service has announced that "no one will be turned away because of inability to pay at the time of service."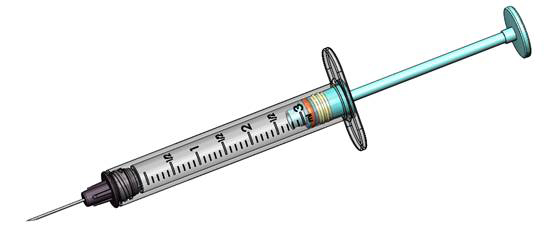 Select Retailers: Walgreens and Krogers
It's convenient to stop by Walgreens or Kroger for your flu shot, since all stores in the Louisville area will be offering flu shots by appointment or on a walk-in basis. Bring the family to Walgreens for FluMist spray ($30) or a shot ($25), or visit Kroger's for a shot by their Certified Immunizing Pharmacy staff, also $25. Kmart, Target, Walmart, and Rite Aid all advertise flu shots as well, making it easy for customers to take care of shopping and their health in one stop.
Campus Health Services Take Care of Students, Faculty, and Staff
Students, faculty, and staff are being offered flu shots every day at the Cardinal Station and Health Sciences clinics. The best news is that the shots are free, reflecting the university's appreciation for the better overall health of their student population when a significant proportion are immunized against influenza. To make an appointment, phone 852-6479; the clinics are closed Sundays.
Traveling South This Flu Season?
Even if you are heading out of town, a flu shot can protect you from nasty germs circulating on airplanes and brought to resorts by infected northerners. Passport Health, the biggest travel medical service provider in the United States, specializes in travel medicine for diseases like yellow fever and malaria, but also offers influenza vaccines. Visit their Louisville location before you go, to protect yourself and those around you from nasty bugs.
Children Can Get Shots From Their Pediatrician
Some parents are wary of going to their pediatricians for vaccines, remembering shortages back in 2010. This year, the Center for Disease Control assures citizens that there are more than 150 million available doses of flu vaccine, distributed to health clinics, retailers, and family doctors, well ahead of flu season. So simply make an appointment for each of your children with their regular doctor, as getting a shot from someone they know and trust can be much easier than getting it from a stranger.
Roll Down Your Window, Roll Up Your Sleeve
Louisville's University Hospital holds an annual Drive-Thru Flu Shot program; in 2013, they held a two day clinic at Papa John's Stadium. The cost is the same as with regular clinics ($25, or covered by Medicare), but the convenience can't be beat. With 3,000 customers over two days coming through last year, the University Hospital staff are prepared for crowds.
Getting vaccinated for the flu is one of the best things you can do to stay healthy all winter long. While the flu is something many healthy adults can shake off, 36,000 people in the US die from influenza-related illnesses each year, while another 200,000 are hospitalized. It's never been easier, or more affordable, to get the whole family vaccinated in Louisville, with options in stores, at schools, and even along the morning commute. Public health experts agree: grab your jab to enjoy good health this winter.