Drink Old Lou Brew at the St. James Court Art Show October 6
Posted by Joe Hayden on Thursday, October 5, 2017 at 10:56 AM
By Joe Hayden / October 5, 2017
Comment
Go celebrate the opening day of the St. James Court Art Show this October, and go have a few sips at Old Lou Brew. This is a new craft beer festival celebrating all things Old Louisville and the flavors of the fall season.
Have Some Brews in Old Lou
A half-dozen food trucks and several live performers will join the Old Lou Brew celebration, which lasts from 6 to 10 pm. While you sip, you can always go explore the art show in St. James Court or the amazing architecture all over Old Louisville. Just make sure you do try some of the craft beer. Many Louisville breweries, including the Old Louisville Brewery, will have drinks to offer.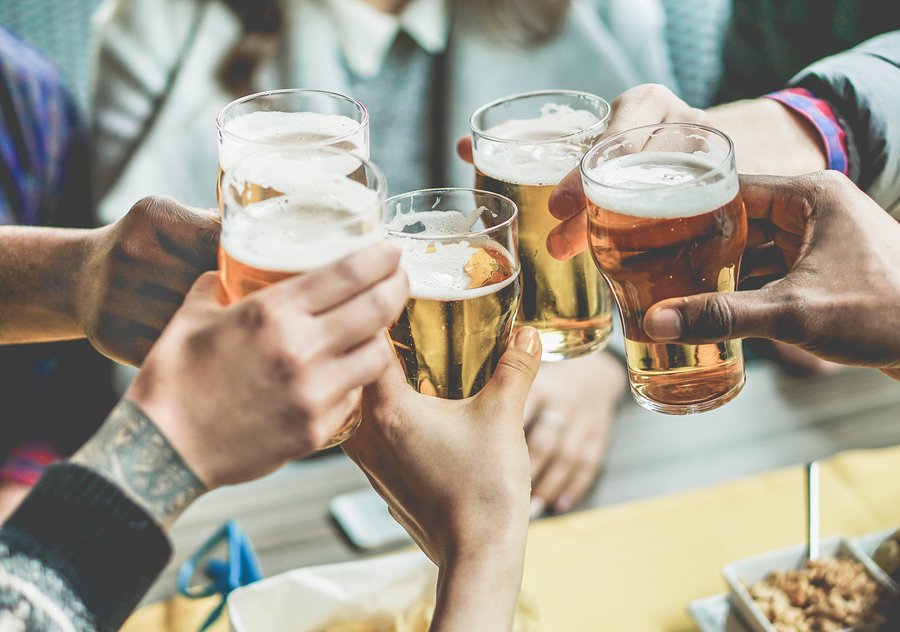 Tickets to Old Lou Brew are $6 and include a full-size craft beer from the brewery of your choice. This event is for people aged 21 and older, for obvious reasons. Find it at the Edison Center at 701 W. Ormsby Avenue.
Drinking in Old Louisville
The site of Old Lou Brew is just a couple blocks away from Central Park, one of the highlights of Old Louisville, and that means it's just minutes away from the St. James Court Art Show. St. James Court is another one of the features of Old Louisville. Here's where you'll see some of the most impressive Victorian mansions in the neighborhood, or even in the city.
Old Louisville is famous for its late-Victorian architecture, highly-embellished and breathtaking buildings that still retain their historic beauty. This neighborhood is a point of pride for the city, and the homes here are carefully maintained and renovated as needed through the years to keep them functioning like modern houses, even if they look like something out of a History Channel documentary.
The homes in Old Louisville are stunning, soaring townhomes that still draw stares from residents and visitors alike. Everyone who sees this neighborhood falls in love with it -- even when they aren't drinking craft beer! Spend some time checking out Old Louisville while you're here this October, and you'll want to spend a lifetime here soon.