Drop In to the Painting Studio This March
Posted by Joe Hayden on Thursday, March 30, 2023 at 7:45:58 AM
By Joe Hayden / March 30, 2023
Comment
Have you ever just felt like you wanted to paint a picture? When the mood to get creative strikes you, head to Whet Your Palette. This is the only studio in Kentucky where you can just drop in and get a painting session where you can paint at your pace and paint what inspires you. All the stuff you need is here.
Create Your Own Painting
You'll start by picking the canvas or wood you'd like to paint on. All the paint, brushes and supplies you need will be provided. And if you need a little guidance an instructor will be present to help you capture the look you want.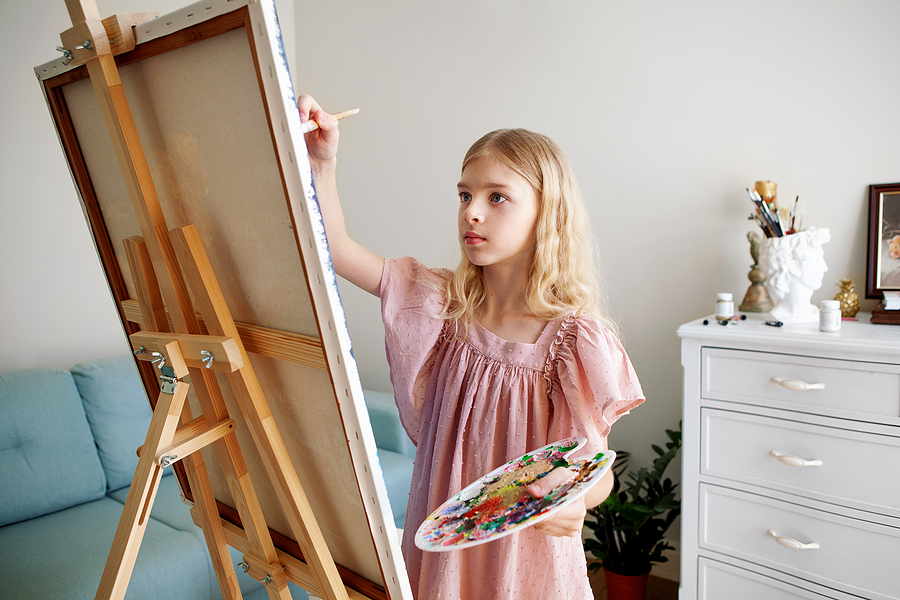 There are weekly events and activities to participate in, including buy-one-get-one-free deals. Drop in when the mood strikes you and flex your creative muscles. When you're done, you will have a painting to take home with you.
Whet Your Palette is at 1415 Evergreen Road in Anchorage. You can also go right down the road to the local pub for something to really wet your palate. You might also come here to play golf or enjoy the two-mile walking trail. But most people come to Anchorage to gawk at the houses. Get a load of the real estate here and that's just what you're going to want to do, too.
Create Your New Life in Anchorage
Now that you know how to paint, you're going to need a place to hang your artwork. Anchorage homes were definitely made for displaying art. The homes here look like work of art themselves. Each one is custom-built and each lot where they sit is truly unique.
There is nothing cookie-cutter about these homes or the lots they sit on. There are no perfect squares in Anchorage. Every lot has its own shape and size, just like the homes. Some lots here have natural features, like their own ponds. Others are landscaped to the hilt, with features like swimming pools and little gathering spaces.
These homes were guilt for high luxury. They are huge and gorgeous and full of so many details and features inside, it's a bit like living in a palace. High-end features are everywhere. Stone, tile, marble, woodwork, custom elements, you can hardly name all the standout features you will see here. That's why it's best to get a look at the homes in Anchorage for yourself. Once you do, you'll definitely want to live here.