Eat Your Way Through a Beer vs. Wine Battle at LouVino October 19
Posted by Joe Hayden on Wednesday, October 18, 2017 at 7:35 AM
By Joe Hayden / October 18, 2017
Comment
Which is better: wine or beer? It's time to answer that question once and for all at the Beer vs. Wine Dueling Four-Course Dinner. You'll have four delicious courses to decide whether or not wine or beer wins the day.
Beer vs. Wine
Great Flood Brewing Co. and LouVino Highlands are coming together to settle the age-old battle. Go to LouVino at 1606 Bardstown Road for a meal that's truly a feast. LouVino's sommelier and Great Flood's head brewer will pair one beer and one wine with each course. You'll eat, you'll drink and you'll vote for the winner.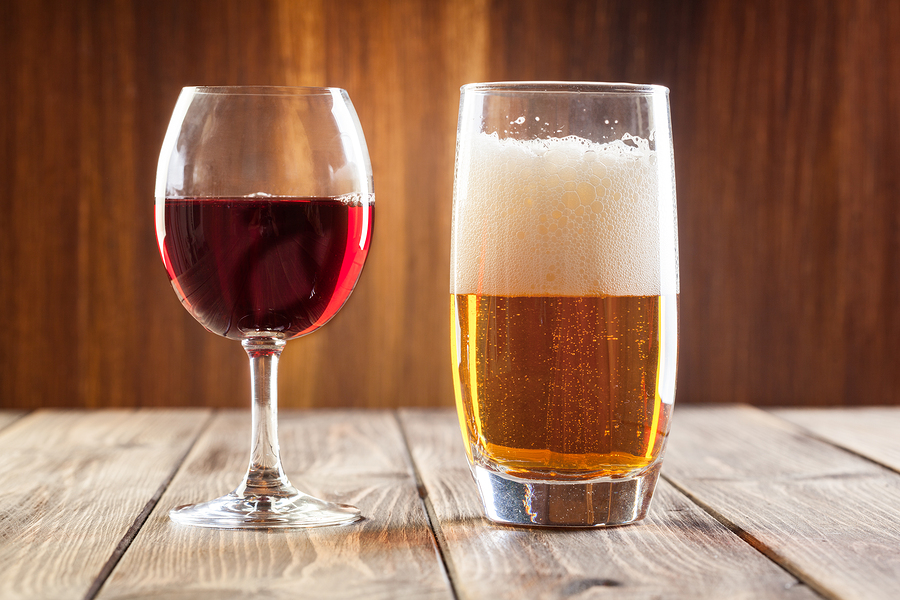 The theme for the menu is seasonal Southern food, so you know it's going to be good. October is harvest time, and that means your meal will be made with wonderful savory flavors. The meal costs $55 per person, plus tax and gratuity. You can be seated any time between 6 and 8:30 pm.
Go to LouVino at 1606 Bardstown Road, and go settle this age-old argument. Bardstown Road runs right through the Highlands, which is one of Louisville's favorite neighborhoods. After you see more of it, it will probably be one of yours, too.
Hello, Highlands
When you want to eat, go to the Highlands. This neighborhood is well-known for "Restaurant Row," a stretch of Bardstown Road offering so many culinary delights, you're going to wish you had an extra appetite. Other people visit the neighborhood for the shopping. Bardstown Road is truly an epicenter of trendy, hip culture and cutting-edge fashion. You'll probably see something new every time to you come to the Highlands, even if you're only stopping for a short while to have a cup of coffee.
The funky culture in the Highlands is just the beginning. If you really want to be impressed by this neighborhood, go check out the houses. The Highlands is an historic neighborhood, and you can find all sorts of period homes here dating back through the centuries. In the same neighborhood, you can find a 1920s home built with the best art deco details, like arched doorways and stained-glass accents. Keep going, and you'll spot a 1950s traditional house fashioned into chic condos.
Maybe you like things more modern. No problem. You'll also find homes in the Highlands that are only 10 years old or even newer, modern houses that still fit beautifully into the neighborhood. When there's so many different styles, you can choose whichever one you like. Even the older homes in the Highlands feel new. They've been remodeled and updated over the years to have all the comforts of modern life. Have a feast in the Highlands, and you'll have a lot of reasons to come back.