ECO Kids at Bernheim Forest
Posted by Joe Hayden on Thursday, January 31, 2013 at 9:10 PM
By Joe Hayden / January 31, 2013
Comment
This Saturday, February 2nd Bernheim Forest is holding their wonderful ECO Kids program from 1:00 p.m. to 3:00 p.m. This special program will take place on the 1st and 3rd Saturday each month through the end of the year. This is a hands-on discovery workshop for parents and children to play outside in the fresh air and reacquaint themselves with nature in one of Kentucky's most beautiful environments.
There is a natural world of discovery awaiting you at Bernheim Forest. Volunteer naturalists will be on hand to provide information and help participants look past the winter scenery to witness the greenery being reborn. Parents will even learn about hearty plants like mosses and ferns that make excellent landscaping through chilly winter months.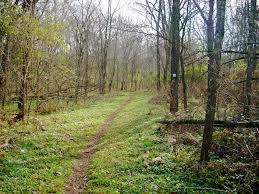 If Mother Nature is feeling a little colder than comfortable, the Visitor's Center offers a self-guided adventure from 9 a.m. till 5 p.m. The facility is filled with interactive displays, work stations and activities representing different aspects of nature including bird songs and reptile species.
Bernheim Forest is a nature lover's paradise located south of Louisville off I-65. Their ECO Kids program offers the perfect environment for families ready to experience the great outdoors. The variety activities both inside the Visitor's Center and out in Mother Nature ensure entertainment for children and adults of any age. Park members get in free and non-members pay only $5 per carload with all activities included other than lunch at the Isaac's Cafe.