Enjoy All-Ages Day at Lazer Blaze September 26
Posted by Joe Hayden on Tuesday, September 24, 2019 at 7:42 AM
By Joe Hayden / September 24, 2019
Comment
Of course, you love your kids. Of course, they're great kids. But sometimes, wouldn't you love to shoot them with a laser gun? Of course! Head to All-Ages Day at Lazer Blaze and blow off a little steam by running around the gaming field with a brightly lit laser gun.
A Day at Lazer Blaze
During this special day, you can enjoy four games of laser tag, a pitcher of soda or water and a one-topping pizza all for $30. If you want an additional game of laser tag, it's $5 per person per game. This is a very affordable outing for parents and kids to enjoy together, and let's be honest. You aren't going to have a lot of chances to shoot at your kids with a weapon that lights up! They'll get to blow off some steam, too, and maybe take out some frustration they have from being told to do their homework and keep their room clean. After all, parents can be such a drag.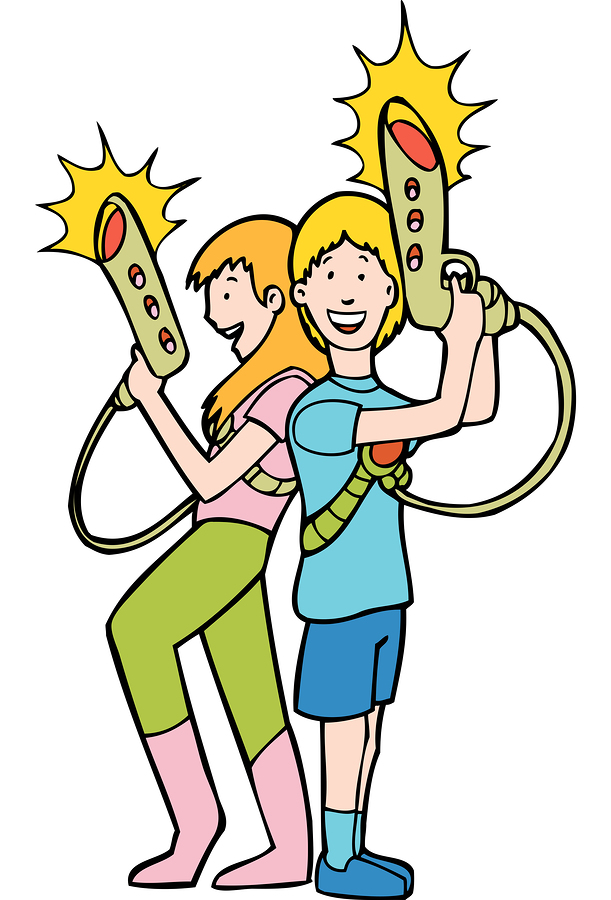 Be at Lazer Blaze from 4 to 9 pm to take advantage of this great deal. Lazer Blaze is at 4121 Shelbyville Road. That's in St. Matthews, a neighborhood best-known for its shopping. But this community also has lots of restaurants, coffee shops, even some nightlife. There's plenty of daylife, too. St. Matthews is home to gyms, shops and of course, two huge malls. Lazer Blaze is just a few blocks outside of Bellewood, one of the lovely little neighborhoods that's surrounded by the larger St. Matthews community.
Discovering Beauty in Bellewood
Bellewood has traditional charm that isn't easy to find in newer neighborhoods. The architecture here is classic, homes with decorative shutters and white columns made in brick or siding. Long green lawns and tall shade trees will greet you as you explore the quiet streets. The bungalow and two-story homes here are older in design, but many have been upgraded recently with new plumbing and electrical systems, not to mention new windows, roofs, kitchens and bathrooms.
Many homes in Bellewood have basements that provide extra living space. And the location just can't be beaten. Bellewood is surrounded by St. Matthews and just a short drive away from the Watterson.
Go discover the homes here, and you may just find the house you've been dreaming of waiting for you in Bellewood.