Enjoy Bikes, Bourbon and BBQ on the River June 27 and 28
Posted by Joe Hayden on Friday, June 26, 2015 at 8:36 AM
By Joe Hayden / June 26, 2015
Comment
Ride for 25, 50 or 100 miles through the city at the Bluegrass, Bikes, Bourbon and BBQ event, and you'll be glad you did. Afterward, you can join the party at the Louisville Water Tower Park to feast on a great meal, get a massage and enjoy live music. There are rest stops every 10 to 15 miles during the ride, so you'll have a chance to cool off, take a break and take a look around.
Biking in the Bluegrass
The Bluegrass, Bikes, Bourbon and BBQ event is a great way to see Louisville, and it supports a good cause. This event is used to support MS and raise funds for the National Multiple Sclerosis Society.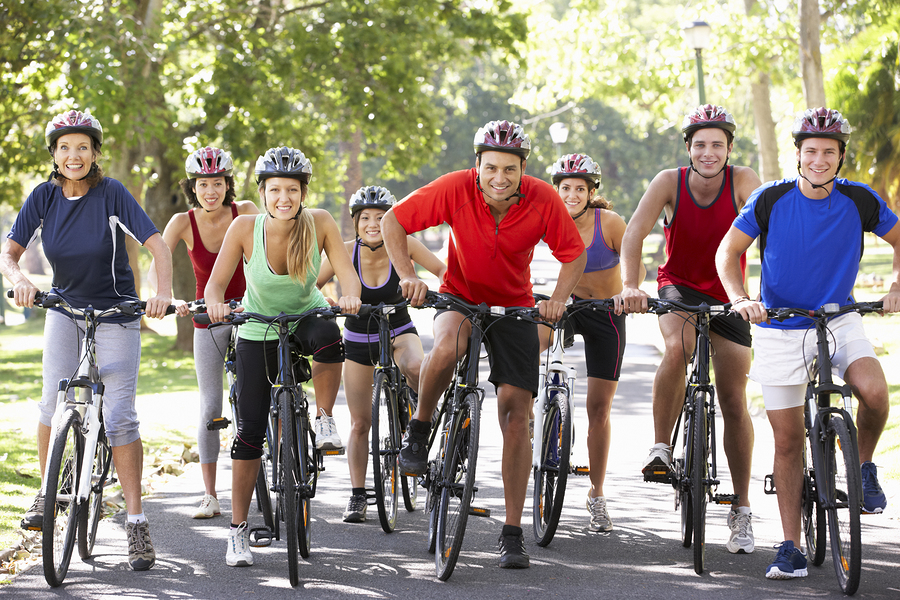 The route is well-mapped and well-manned. There are volunteer EMTs, bicycle repair specialists, and HAM radio operators along the route and at the finish line who are available to help you if you run into any trouble.
Everyone who signs up to ride will receive a membership to the Louisville Bicycle Club for one year. That means you'll get access to lots of events and you'll meet many other cyclists who live in the Louisville area. The Louisville Bicycle Club was founded in 1897, and it's a very active club.
Go to Water Tower Park at 3005 River Road to join this all-day event. Eat some BBQ and watch the bikers come in, or get out there and join them as they ride through Louisville. Biking through Louisville is a great way to see the city, and the route will take you around some great sights. Register to ride for $55, and help support a good cause while you have fun.
A Ride in the Hills
Indian Hills isn't far from Water Tower Park. You'll find one edge of the neighborhood along the waterfront. This is where Louisville Boat Club is located. Many Louisville boat owners park their boats here, and go to the club to enjoy events and amenities. The neighborhood is right next to the Louisville Country Club on another border.
Beargrass Creek runs through Indian Hills, creating beautiful natural scenery. There are lots of hills and trees in Indian Hills, which gives the community a natural feeling that is a bit like being out in the country and far away from the city. It isn't true. Downtown Louisville and Waterfront Park are just a short distance away. You can go from the quiet, shaded streets of Indian Hills to the skyscrapers of downtown Louisville in a matter of minutes.
It's a great neighborhood to ride a bike, especially in summer. Take a look at Indian Hills this June, and meet up with other cyclists at Water Tower Park.