Enjoy Free Yoga at the Douglass Community Center March 6
Posted by Joe Hayden on Tuesday, March 5, 2019 at 7:07 AM
By Joe Hayden / March 5, 2019
Comment
Yoga is popular for lots of reasons. Practicing yoga can help you feel more relaxed and calmer. It can help you get more focused. And if you practice it regularly over time, yoga will make you stronger and more flexible. Give yoga a try for free at the Douglass Community Center this March.
Free Yoga
Free classes at the Douglass Community Center are provided through the Kentucky Yoga Initiative. If you like the class, you can always come back. It will repeat every Wednesday until the end of the month. Class begins at 6:30 pm and ends at 7:30.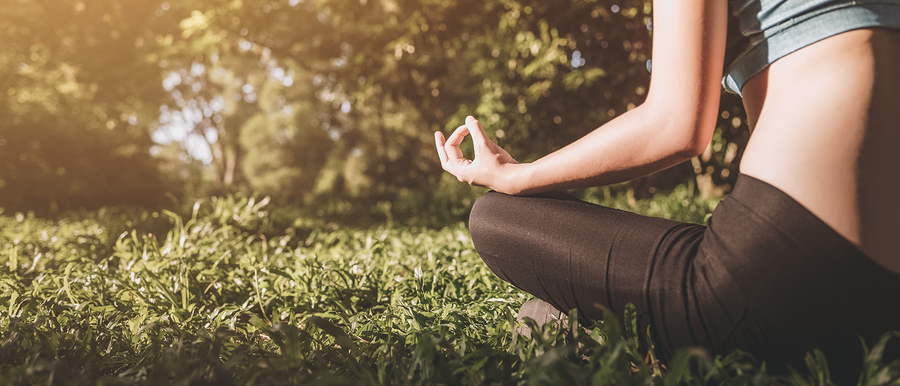 The Douglass Community Center is open Monday through Thursday from 9 am to 8 pm, Friday from 10 am to 7 pm, and Saturday from 10 am to 6 pm. It's closed on Sundays. This community center has a gym that's open all year long, a game room, a weight room and a room designed just for teens. The community center is at 2305 Douglass Boulevard in the Highlands neighborhood. You can't be in Louisville for very long without hearing about this neighborhood, one of the most well-known and most-visited in the entire city.
Hanging Around in the Highlands
The Douglass Community Center is in the heart of the Highlands, right next to Cherokee Park and Seneca Park. Bardstown Road is the main drag of the Highlands. This is where you can find the restaurants, gyms, shops and attractions that help give this community its famously eclectic, hip culture. The Bard's Town theater is just a short drive from the community center. You can always come here to see a show or an interesting live performance.
There are many aspects of Highlands culture that change frequently. As different trends come and go, this neighborhood will continue to keep pace with modern tastes. But some parts of the Highlands stay very much the same, like the historic real estate that gives this community its good looks.
The Highlands is filled with historic homes in all shapes, sizes and design styles. You can come here to see a sprawling mansion that will take your breath away, to marvel at a traditional brick two-story with shutters, or to enjoy the charming beauty of a 1920s-era bungalow with a big front porch. You can find homes here that are 100 years old and still have Victorian details intact, but you can also come here to find a modern home built in the 2000s with a totally one-of-a-kind style.
It's free to practice yoga in the Highlands, and it's free to see this incredible neighborhood for yourself. When you do, you're going to want to live here full-time.