Enjoy Sunset Yoga at Riverside, the Farnsley-Moremen Landing June 13
Posted by Joe Hayden on Thursday, June 13, 2019 at 9:03 AM
By Joe Hayden / June 13, 2019
Comment
The summer sunset over the Ohio River. An historic home site that dates to the early days of the city. And yoga. If you need to unwind, if you want to see something beautiful and if you want to learn a little more about yoga, you want to go enjoy Sunset Yoga at Riverside.
Sunset Yoga
Head to Riverside, the Farnsley-Moremen Landing at 6:45 pm, and practice some deep breathing and stress-relieving poses while you enjoy all the glory of the sun setting by the banks of the Ohio River. There are beautiful things to see all around you. It's an environment and an event that's designed to help you relax, something you probably don't get to do too often.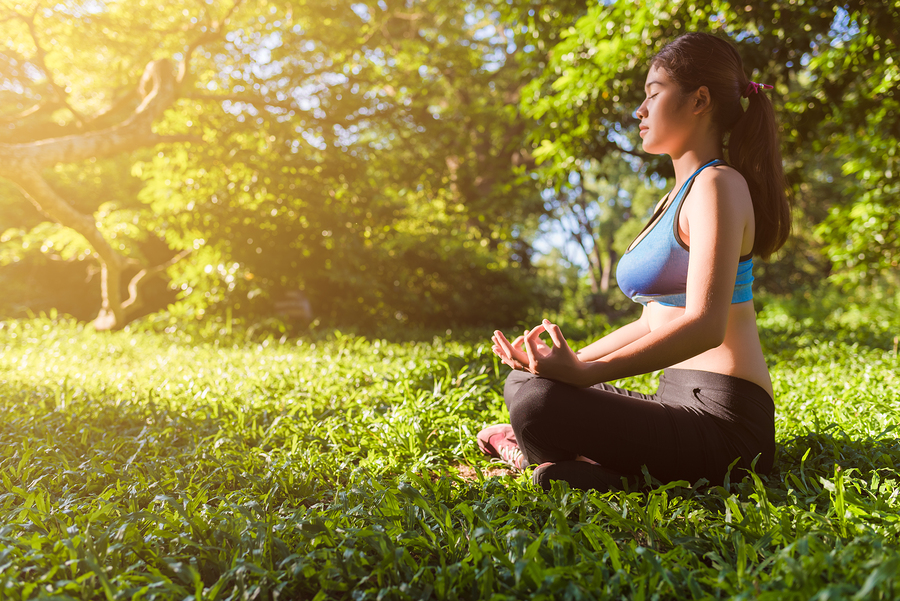 This event is designed for people of all skill levels, whether you're a yoga enthusiast or this is your very first yoga experience. A trained yoga teacher will lead the class, while a DJ plays soothing beats to help you relax. You'll practice some breathing, stretching and yoga postures designed to help you achieve a better mind-body balance.
After class is over, sit back to relax with a craft mocktail and homemade strawberry shortcake. If you want something more to nibble on, there will be local food trucks gathered around. Class costs $10 and includes the yoga, the mocktail and the shortcake. Show up at 6 pm to enjoy the entire event.
Riverside, the Farnsley-Moremen Landing is in Valley Station. Find it at 7410 Moorman Road.
Enjoy a Visit to Valley Station
Riverside is just down the road from the Sun Valley Community Center, golf course and park. This is just one of many community gathering spots in Valley Station. This neighborhood is also packed with places to shop and restaurants. There's a new library here, lots of schools, parks and mostly, real estate. At its core, Valley Station has always been a residential neighborhood. There are many homes here, and every one of them is another reason why you're going to want to live here.
Do you want to live in a contemporary home sitting on a big lot surrounded by trees? Perhaps you're in the market for a large, multi-bedroom stone home with a classic design and lots of space? How about a cozy bungalow, a large ranch home, homes set back from the road and houses with basements and attached garages? You can find everything in Valley Station. There are also brand-new homes being built in Valley Station. Visit the neighborhood this June, and soon you may decide that one of these houses is going to become your new home.