Enjoy the Great Balloonfest April 27
Posted by Joe Hayden on Tuesday, April 25, 2017 at 8:25 AM
By Joe Hayden / April 25, 2017
Comment
Louisville's Great Balloonfest is one of the oldest and most-loved events of the Derby season. This year marks the 45th time the balloons have raced over the city. Be there for all the action, and go to the charity lift off to see them sail this April.
What a Great Balloonfest
The Great Balloon Charity Race Lift Off starts at 7 am. That's when all the huge balloons will take to the skies and soar over the city. Many people like to hop in their cars and follow a certain balloon. At 8:30 pm, the Great Balloon Glimmer will begin. This year, all the Balloonfest events are being held at the Kentucky Exposition Center at 937 Phillips Lane. If you have a 2017 Pegasus Pin, all the balloon events are free to attend.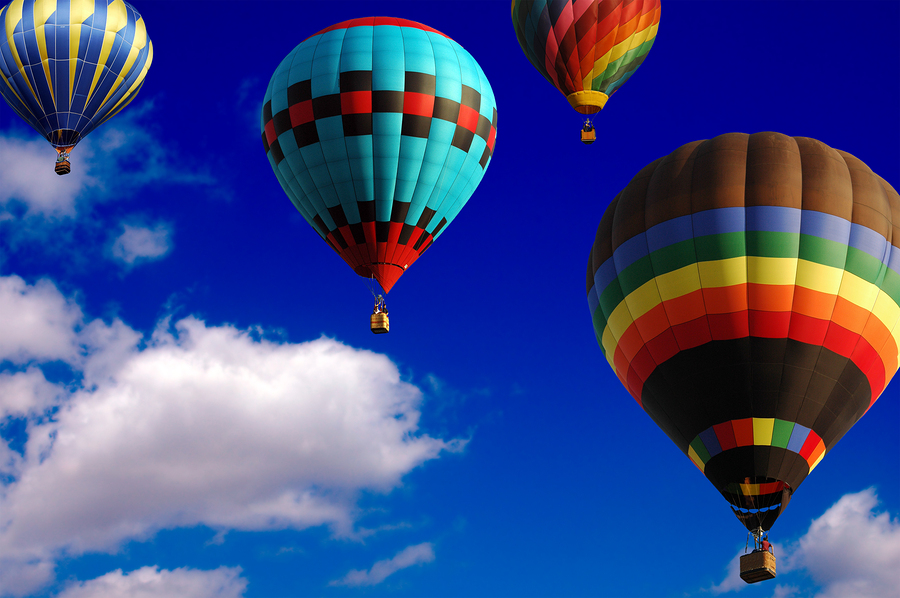 The Great Balloon Charity Race is a star-studded event. Local celebs have been invited to sponsor a balloon. Each celeb will ride in a balloon, and attempt to hit a target on the ground with a bag of Bluegrass seed. The local star who gets closest to the target will get $1,000 toward their favorite charity. See the balloons take to the skies and cheer on your favorite local celeb at this fun Derby event. The Expo Center is right near the center of the city, and right next to the Audubon Park neighborhood.
See the Balloons Fly Over Audubon Park
Residents of Audubon Park will get a great view of the balloons. This neighborhood is next to the Expo Center and all the fun events that happen here throughout the year. Audubon Country Club is part of the neighborhood, so you can always play a round of golf while you watch the balloons overhead. But when you're in Audubon Park, there's one neighborhood feature you don't want to miss: the homes.
Audubon Park is an historic, traditional neighborhood with flair. Nestled between the tall trees and set back on green lawns, the houses here are all about charm. The pretty family houses are styled in California bungalow, Craftsman, Cape Cod and cozy contemporary designs. Visit this neighborhood next to the park, and see the great balloons this April. You'll see how just easy it is to find a perfect family home here.
To learn about other fun things to do in the Louisville area, please visit the website of the Joe Hayden Real Estate Team.