Extravagant Celebrations are a Kentucky Derby Tradition
Posted by Joe Hayden on Monday, April 30, 2012 at 3:44 PM
By Joe Hayden / April 30, 2012
Comment
There is many an extravagant celebration during Derby week, and they all hold the promise of entertainment and plenty of festivities to enjoy. These celebrations are definitely more adult-oriented, but even parents need a night of fun for themselves every now and then. This is the time to pick a party, don your evening attire and have a great time. After all, the Kentucky Derby only comes once a year.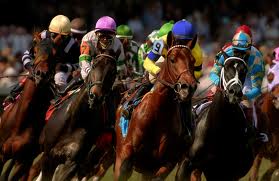 One of the traditional events takes place on Thursday, May 3rd at the Louisville Executive Aviation Hangar at Bowman Field. This is the 'Taste of Derby', and it holds a celebration of fine foods, racing and style. At this party you'll find horse racing celebrities and experience some unique cuisine from popular horse racing destinations across the country. Nationally-renowned chefs from different cities serve samples of their signature dishes paired with the perfect wines.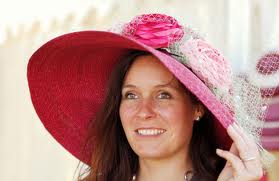 Everyone knows that the Barnstable Brown Party is the event to attend on Derby Eve, so if you are fortunate enough to be able to go, then you'll be celebrating at the 'must go to' party of the year. The Barnstable Brown event has been a tradition for more than two decades and it is a haven for the rich and famous. The Barnstable family has played host to hundreds of Hollywood celebrities over the decades, and spontaneous performances by guests are a common occurrence. On Friday May 4th, the Barnstable Mansion in the Highlands is the place to be.
The annual Julep Ball (The Julep) is also held the night before the Derby. This is a charitable event where guests dance the night away and proceeds benefit the James Graham Brown Cancer Center of the University of Louisville. This party hosts many local and national business leaders, horse industry professionals and celebrities from sports, music, cinema and television who all join forces to help raise money for cancer care. This is a black tie event that offers specialty bars, live and silent auctions, keepsake photos and plenty of dancing and fine dining.
If you can't get out for the pre-Derby parties, don't worry, The Galt House Hotel is bringing back their night of … One Race, One Winner, One Party on May 5, 2012 at 8:00pm. This event takes place in The Galt House's Grand Ballroom. This is where the jockeys get to walk the red carpet after a hard day of riding, then dance the night away to celebrate victories. The band 'Party On The Moon', will be providing the music. The proceeds from this extravaganza benefit the Permanently Disabled Jockey's Fund, Inc.
This is the week for parties in Louisville, so pick your event and plan on having the night of your life to celebrate the 138th running of the Kentucky Derby.
To learn more about exciting events in the area, please visit Louisville Homes for Sale.