Fall Antiques Market at Locust Grove in Louisville on September 30th
Posted by Joe Hayden on Thursday, September 27, 2012 at 7:41 PM
By Joe Hayden / September 27, 2012
Comment
Saturday will be a perfect day for those that like to gaze into the past through fabulous antique works of art. Locust Grove in Louisville will be hosting their annual Fall Antique Market on Saturday, September 30th from 10am to 4:30pm. The great lawn at 561 Blankenbaker Lane will be adorned with an array of treasures from the past.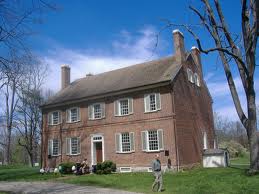 One can literally see history on top of history as the historic Locust Grove hosts a collection of American Country and other fine antiques. Families will see authentic woodcrafts and wares from professional antique dealers from the South and Midwest, along with formal furniture, books, ephemera, silver, ceramics and costume jewelry.

Families have the option of touring the Locust Grove Museum and learning about the preservation of the area or visiting the quilting workshop by renowned quilt expert, Shelly Zegart, in the auditorium. Not to mention, Locust Grove does have refreshments available on site if someone happens to get thirsty or want a snack.
Saturday provides a unique opportunity, as it isn't often one can take the family out for such a historically-saturated stroll. Locust Grove is in itself a treasure trove of history and displaying antiques on site seems the perfect complement to the already esteemed environment. For the antique enthusiast, history buff or window shopper, the annual Fall Antique Market offers enough variety to catch any eye.
To learn about other great events in the area, please visit Louisville Homes for Sale.