Family Fun Day at the Showtime Riding Academy
Posted by Joe Hayden on Tuesday, June 12, 2012 at 10:21 PM
By Joe Hayden / June 12, 2012
Comment
Kids and animals can be a great mix and this Saturday there's an event that combines the two. June 16th is Showtime's Family Fun Day and they are inviting horse lovers from the area to come play some games, eat some great food and enjoy the festivities.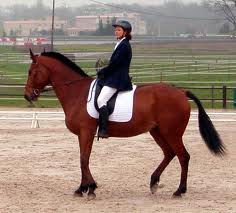 The Showtime Riding Academy makes a lot of childhood dreams come true by offering riding lessons for all ages. This equestrian facility makes Kentucky proud by familiarizing children and adults with the horses our state is well known for - Kentucky Saddlebreds. You never know, they could even be teaching a future derby jockey how to ride.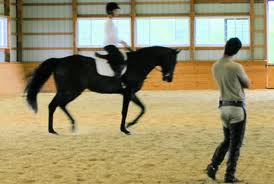 This Saturday will be a great time for families to come out to Showtime, look at the horses and have a great time. This is a fundraising event to help raise money for the stable's youth club, the Showtime Showstoppers. There will an auction with unique and interesting items. An old-fashioned dunking booth is available and will safely dunk the 'willing' participant if you hit the target. The riding academy will also have a homemade bake sale for dessert and to help attendees curb their sweet tooth.
The Showtime Academy has opened up its doors for everyone to experience and enjoy the equestrian way. Even if you're not interested in riding, the stable atmosphere allows the young ones to see something different or just dunk someone for fun. Either way, it can be a beautiful and enlightening experience to see these majestic creatures up close. Showtime takes as much pride in their Kentucky Saddlebreds as the Derby does its Thoroughbreds.
Learn more about fun things to do in the area by visiting Louisville Real Estate.