Five Real Estate Negotiating Tips
Posted by Joe Hayden on Monday, December 26, 2011 at 7:35 PM
By Joe Hayden / December 26, 2011
Comment
Negotiating to Buy Real Estate in Louisville, Kentucky
When buying Louisville Real Estate, one of the most daunting tasks is actually putting in a written offer and negotiating the best terms. Negotiating for real estate is a learned skill that takes into account numerous factors, though there is an element of art to negotiating the perfect real estate contract most favorable to you. This blog will explore five real estate negotiating tips beneficial to you as a buyer of real estate in Louisville.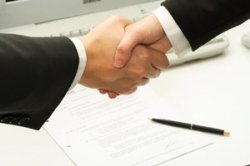 The Art and Science of Real Estate Negotiations
Five Simple Negotiating Tips for Buying Real Estate in Louisville, KY
Prior to beginning any negotiation for the home of your dreams you should coordinate with your real estate agent and make several preparations. You will need to have available all of the most current market information, including the current active and recently sold properties, for the area immediately surrounding the home that you wish to purchase. Your real estate agent should be able to easily provide all of this information, and more. In addition, you will want to be certain of your finances and most favorable financial terms, plus any special requirements from your mortgage lender so everything can be properly included in the written contract.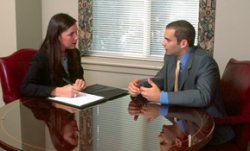 Once you have all of the necessary information gathered for negotiations, you should meet with your real estate agent in a comfortable, quiet and private place where you can discuss negotiations openly and honestly without distraction. Keep in mind that your real estate agent is not there to make decisions for you, but to protect your best interests and to ensure all steps related to the negotiations are accomplished correctly. With that in mind, here are five real estate negotiating tips that can help you when buying the home of your dreams...
Knowledge is power in real estate negotiations
There is a wealth of public information available about the home you wish to purchase that your real estate agent should be able to locate for you. The previous purchase price, the actual deed and tax records, mortgages, plus other recorded documents can give you insight into the seller's motivation and help you decide the best way to structure your offer.
Negotiating is all about understanding people
You have to role-play to some extent in real estate negotiations and put yourself in the seller's shoes. Think about their reactions to the terms of your offer, and consider whether you will inspire an emotional response in them that may work against you. One way to inspire a negative reaction and possibly have it work against you is to make a low-ball offer on a desirable home that is priced well. A seller may refuse to negotiate with you reasonably if they become offended.

Consider your exit strategy from the home
Put your seller's hat on and project five or ten years down the road. What information do you have about the area that could affect home prices in the area in the future? Is there a huge open field across the street that is proposed to be a public park, or maybe it is zoned industrial and a loud manufacturing plant could open in the next several years? Consider this type of information in your real estate negotiations because your future buyer will definitely consider these items.

Learn as much as you can about the local schools and amenities
The value to you as a buyer to be in a convenient location to the best schools and amenities is immense. Not only will it help your new home retain value, it will make resale much easier. When negotiating do not discount the value of a great location to you and your future buyers.
Keep your emotions in check during negotiations
Becoming overly emotional can work against you when negotiating for real estate. Your goal is to be able to negotiate the absolute best terms and conditions when you are buying a home. Allowing anything the seller says or does to rattle your resolve, or to become emotionally attached to a home at the expense of reason can become an expensive mistake. This is one area where effectively using your real estate agent to act as a foil against your emotions can bring great reward and success to your negotiations.
I hope you have found these five real estate negotiating tips helpful to you when buying a home in Louisville, Kentucky. Having a great real estate agent to help you, plus making sure that you have access to all of the most pertinent information will make the difference between getting the best deal, and possibly regretting your decision in the future. Remember to have fun, and good luck!