Food, Festivals, Crafts and Cars
Posted by Joe Hayden on Tuesday, May 29, 2012 at 8:52 PM
By Joe Hayden / May 29, 2012
Comment
Get ready to Food, Festivals, Crafts, and Cars this weekend in Louisville, Kentucky! The annual Butchertown Art Fair takes place this Saturday June 2nd on East Washington Street between Shelby and Wenzel.This tented celebration offers a variety of different booths to entertain and entice people of all ages. The flaps open at 11 am and close around 4 pm. The LMAS and SPOT trucks will be present for offsite pet adoptions if you're ready to add a new family member. The will be a huge variety of local crafts, jewelry and food available for purchase.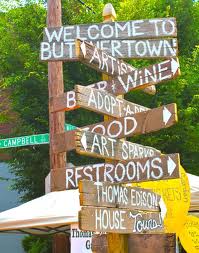 At the same time this weekend, the British Bash Show will be taking place at 2823 Frankfort Avenue from 11 to 4pm. This will be the 28th annual Bash and the festivities will be held on the front lawn of St. Joseph Children's Home. All proceeds gathered here are given to the children's home, so it's fun for a good cause. All registration to for participation must be done before noon, as judging will take place between noon and 3pm. The grand award ceremony to celebrate the victories will take place at 4pm.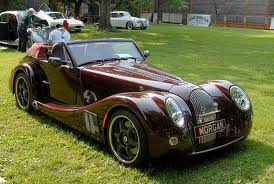 There will be excellent cuisine, cool beverages and a unique variety of items for sale. Since this is a celebration offering a preview of British car designs, it's appropriate that a 1975 MG Midget will be raffled off this year. Admission is free, but anyone can get a chance on that MG for $10.
You have plenty of options for fun as we kick start summer this weekend. It seems every weekend offers unique entertainment for the family. There will be food, festivals, crafts and cars vying for your attention this weekend, so plan ahead!
To learn more about great events in the area, please visit Louisville Real Estate.