Four Excellent Floral Choices That Will Accentuate Your Landscaping
Posted by Joe Hayden on Thursday, July 4, 2013 at 2:54 PM
By Joe Hayden / July 4, 2013
Comment
Kentucky's climate is perfect for growing beautiful and colorful gardens, and now that spring is here, it's the right time to start planting. Choosing different flowers for your garden can add a new pop of color, or even some great fragrances. The choices below are all easy to look after and maintain: as long as you provide adequate shade, water and fertilizer, you garden will be looking great this spring and summer.
Snapdragons Are a Great Choice This Spring
Snapdragons, which are part of the Antirrhinum genus, can be a delightful way to add color to your garden. In Kentucky, either springtime or the fall is the best time to plant these flowers in your garden. These flowers like cooler weather, so make sure you plant them in partial shade. These can be found in a variety of different colors, including purples, yellows, pinks and reds. You can plant snapdragons to edge your garden, or as a border. If cared for properly, these flowers can survive during the winter to bloom again the next summer.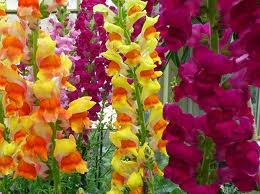 Irises Will Add a Burst Of Color
Irises are another popular flower choice in Kentucky, and are easy to grow as they are native to the state. These are gorgeous violet flowers with either bright white or yellow centers. If you plant these in your garden, expect them to bloom in the middle of the spring and into the summer. These plants are very easy to care for: all they need is a moist garden and insecticide in the warmer months.
Impatiens Are a Kentucky Favorite
Impatiens flowers are another popular choice of flower in Kentucky. Again, this flower (also known as a touch-me-not) thrives in the Kentucky climate. These are a good way to spruce up areas of your garden that have been forgotten about and need some work, as this plant grows quickly. The purple flowers will add little bursts of color, and your kids are sure to have fun playing with the leaves.
Don't Forget About Daisies Or Sunflowers
If you don't want to spend a huge amount of effort sprucing up your garden for the spring and summer months, then you should consider planting Dahlberg daisies or Mexican sunflowers. Dahlberg daisies are beautiful yellow flowers that grow annually in Kentucky. These can get to be about 12-inches tall, and will add some color to a rock garden, for example. Mexican sunflowers, on the other hand, are a good option if you don't have two green thumbs: they are both disease and pest resistant.
If you're looking for ways to spruce up your garden, then these four flowers are great. Each of the choices listed above do extremely well in Kentucky's climate, meaning they will grow easily and will likely last a long time. Regardless of whether you're looking to add some color to your already-flourishing garden or whether you're looking to begin a new landscaping project, any of the flowers above will be great additions this spring.