Four Fun Family Activities in Cherokee Park
Posted by Joe Hayden on Thursday, March 21, 2013 at 10:08 PM
By Joe Hayden / March 21, 2013
Comment
One of the major attractions in Louisville, Kentucky, Cherokee Park was originally designed back in 1891 and is home to half a million unique visitors each year. Cherokee Park is the 69th most popular park in the entire country, with annual festivals and a wide variety of activities for kids and adults of all ages. From hikes around the Scenic Loop to weekend Ultimate Frisbee tournaments all the way to the romantic Lover's Lane, it is impossible not to find something to entertain you in Cherokee Park.
Pack a Picnic and Hike the Scenic Loop
The main feature of Cherokee Park is its 2.4-mile long Scenic Loop that crosses through the park, taking visitors on a trip through the assortment of landscapes that it has to offer. Visitors can take bikes along the roadway for some exercise or hike on the recreational path, finally landing for a family picnic at Hogan's Fountain, Cherokee Park's most popular meeting place.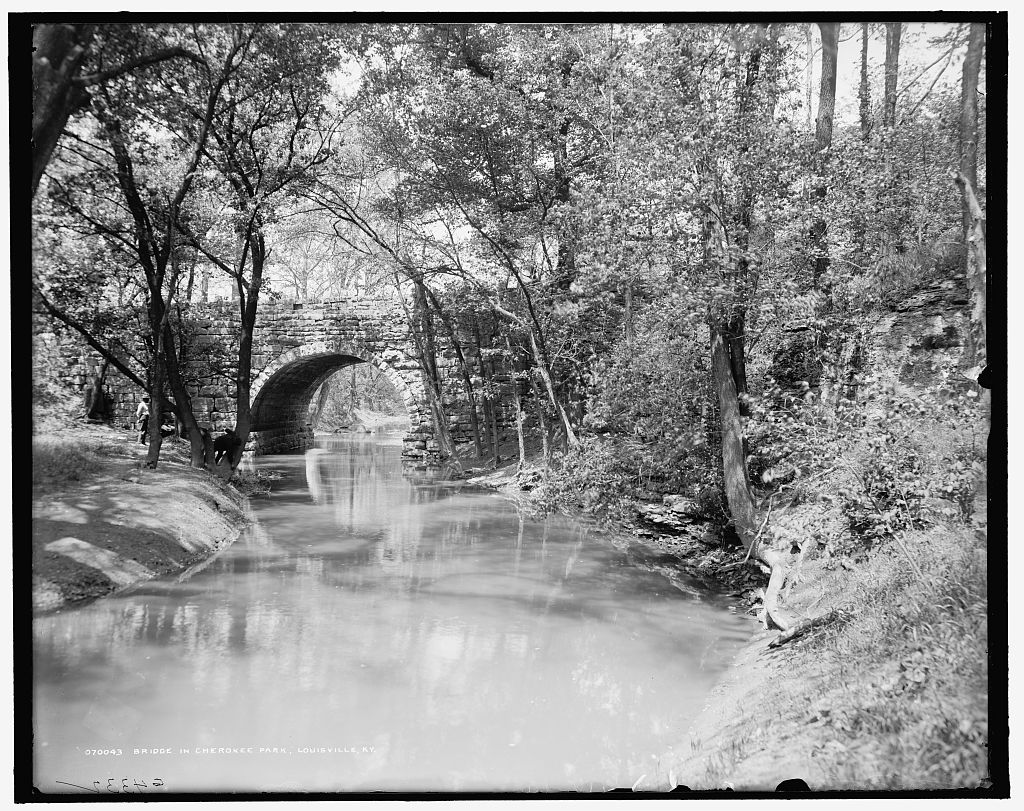 Bring the Kids to the Nettleroth Bird Sanctuary
For the animal lovers in the family there is no better place to go while in Cherokee Park than the Nettleroth Bird Sanctuary. Nestled in a peaceful corner of the park, this area is popular with bird watchers and people who just want to relax with a nice book, surrounded by the local songbirds.
Make an Annual Trip for KidFest and Other Festivals
Last November Cherokee Park was home to KidFest, a massive festival organized by local businesses designed for kids and families. Live music performances, vendors, delicious food trucks and activity areas filled the festival that was located at Hogan's Fountain. Also popular because of its proximity to the Cherokee Park Golf Course, it allowed parents to skip out for a beat and play some rounds. KidFest is just one of the many unique festivals that Cherokee Park holds each year so be sure to check back to see the newest events.
A Wide Variety of Sports for the Athlete in Your Family
Cherokee Park is not only home to the massive Frisbee field and Cherokee Golf Course but is also has fishing in Willow Pond, rugby, soccer and football fields, a baseball diamond, an archery range and a tennis court. If your family is full of energetic and athletic people Cherokee Park will provide you with the opportunity to get out into nature and play to your heart's content. For the more competitive family members there are also pick up games and open leagues almost every day that can be joined.
When you want to get away with the family and spend some time outdoors there aren't many places that offer the amount of activities that a municipal park does. Cherokee Park has been around for over a hundred years and remains popular with families to this day. The park provides such a wide assortment of scenic views that it is impossible not to relax while you're there, and its sheer size makes repeat trips just as enjoyable. You can visit several times and still not see everything that the park has to offer. Just remember to plan your trip in advance so that you can take advantage of everything Cherokee Park has to offer.
If this wonderful area of Louisville sounds inviting, you should consider viewing Homes for Sale in Cherokee Triangle.