Four Questions to Consider Before Buying an Investment Property
Posted by Joe Hayden on Thursday, May 9, 2013 at 4:05 PM
By Joe Hayden / May 9, 2013
Comment
With housing prices currently on the rise in the Louisville area, properties are once again becoming a popular investment. The right type of property can act as a good source of income, but at the same time there are many pitfalls that could turn your investment into a major loss. In order to avoid these pitfalls, here are four questions you should ask yourself to see whether or not you're prepared to take the plunge and make an investment.
Will Your Property Hold Up in the Long Run?
The housing market may look ripe for investment in the short term, but what if the market takes a hit right when you're planning to sell? Can you afford to hang on to your property while you wait for the market to change? Or are you hedging your bets on a situation that you cannot control? Not only do you need the time and money to hold on to a property while the market fluctuates, you need to make sure that the property you are purchasing will continue to appreciate in value, even if you have to hold on to it for longer than expected.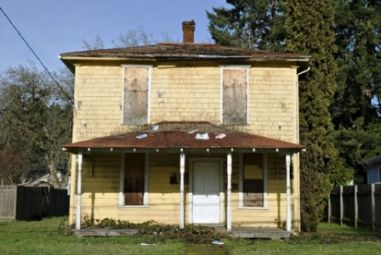 Do You Have Time to be a Landlord?
Many people think that they can simply find tenants for their investment property and wait for the rent checks to roll in. The truth is, however, that being a landlord is like having a second job. Even with a new property, there will be maintenance issues, and someone will have to be responsible for things like yard work and home improvements. If you don't have enough time to be a landlord yourself, ask yourself if you can afford to hire a property manager instead.
Do You Have Enough Cash Flow?
As a general rule of real estate, it can take at least four years to make a profit on an investment property. So not only do you need the money to buy a property now, you need to make sure that you can handle the out-of-pocket expenses for at least four years down the road. Think about any home repairs or upgrades that you will need to make over this time, as well as things like property taxes and mortgage costs.
Can You Afford to Buy in the Right Location?
You've probably heard it about a million times before, but that's because it's true. "Location, location, location" - that's what really matters in real estate. If you can't afford to buy an investment property in a desirable location, then your property might not be a good investment at all. It's crucial to do some market research before making a purchase. And while it can be a good strategy to look for areas of gentrification where rental prices are on the rise, it's always important to avoid areas with a notorious history of low rental prices.
If you can answer all of these questions confidently, then an investment property may be right for you. But if you find that you are saying "no" to some of them, then perhaps it's best for you to take some time and reconsider your investment before making a purchase.