Frankfort Avenue Trolley Hop February 24th
Posted by Joe Hayden on Wednesday, February 22, 2012 at 11:01 AM
By Joe Hayden / February 22, 2012
Comment
It is time for Louisville's exciting Frankfort Avenue Trolley Hop, and Friday, February 24th will be one you and your family will want to enjoy. This unique monthly event offers visitors free parking and transportation. Your family can take one of the Trolleys and visit many of the art galleries and shops in the area. You will be sure to find something to tickle your artistic fancy.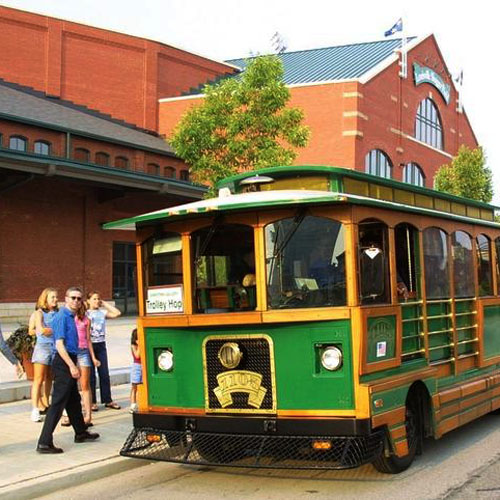 Mellwood Arts and Entertainment Center is offering the 'Elements' exhibit at the Pigments Gallery, which features a multitude of art mediums from quilting to classic oil on canvas.
The Mellwood Art Center at 1860 Mellwood Ave courtyard #186 is celebrating Paula Coleman's Elite Event Showroom grand opening with some of her incredible floral and decorator pieces on display. During Paula's opening, entertainment will be provided by the one-man band, Joey Sandals, who will swoon the crowds with his soulful sounds on guitar and piano to add to the atmosphere.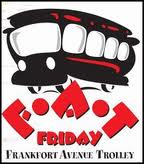 The Gallery Janjobe will be in the spirit of a belated Valentine's Day with an exhibit called, 'You Gotta Have Heart'. The art on display will offer hoppers a view of art in all mediums featuring hearts somewhere in the piece. Light refreshments will be available to art enthusiasts during their visit to this gallery.
The Kavier Forge and Gallery located at 1718 Frankfort Avenue takes hoppers down a different type of artistic path. This unusual gallery pays homage to the Kentucky crafts heritage and showcases local artisans, displaying fine sculpture and ironwork produced at the forge. You will also find beautiful glass, wood, stone, ceramic and jewelry displays.
To get information about free parking, along with the local entrepreneurs that participate in this monthly event, including the variety of specialty shops, café's, restaurants, and galleries, you can check out this list of vendors.
To learn more about current events in the area, please visit Homes for Sale in Louisville.