Free Family 3D Mixed Media Class at Local Speed on Saturdays
Posted by Joe Hayden on Tuesday, July 9, 2013 at 2:54 PM
By Joe Hayden / July 9, 2013
Comment
The Local Speed is offering Free Family 3D Mixed Media Classes on Saturdays from 11:00 a.m. until 3:00 p.m. while renovations are being completed on the Speed Art Museum. The Local Speed is located at 822 East Market Street in Louisville and is also open on Thursdays and Fridays from 5:00 p.m. until 8:00 p.m. for special exhibitions, family activities and events. This is a free family oriented event with no reservations required.
The Speed Art Museum is undergoing extensive renovations and expansion in order to modernize its facilities and strengthen its appeal to families of all cultures. However, the museum took precautions and arranged to continue providing the family activities it is known for at a smaller space while the upgrades are taking place.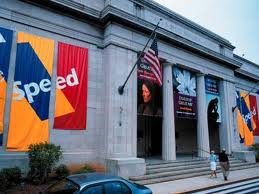 The Local Speed now welcomes families to join in 3D mixed media art classes which teach how to create both painted and embellished 3D objects, thanks to the patient teachings of guest teacher/artist Sarah Davis. Supplies are provided and all ages are welcome to attend. Participants will get a bonus with the opportunity to view the current exhibition, "Welcome Neighbors: Art from NuLu", which is being housed at The Local Speed.
The Speed Art Museum is known for their family-friendly environment. The Local Speed at 822 East Market will continue in that spirit with the Free Family 3D Mixed Media Classes on Saturdays from 11:00 a.m. until 3:00 p.m.
To learn about other fun things to do in the area, please visit the website of the Joe Hayden Real Estate Team.