Free Tours at the American Printing House for the Blind
Posted by Joe Hayden on Monday, June 23, 2014 at 10:40 PM
By Joe Hayden / June 23, 2014
Comment
If you are looking for interesting, educational family activities for the summer, know that the American Printing House for the Blind is located in Louisville, Kentucky and offers regularly scheduled facility tours. The tours are guided and free. Visitors can watch as braille publications are being produced. Factory tours are available 10:00am-2:00pm Monday through Thursday.
Read a Book That Will Enhance Your Tour Experience
The Museum at the American Printing House for the Blind is also open to the public. Dedicated to preserving the educational history of the blind, the museum is open to the public Monday through Saturday. A summer family read of Helen Keller or the Laura Ingalls Wilder series would complement a tour of the factory and the museum plus its programming, very nicely.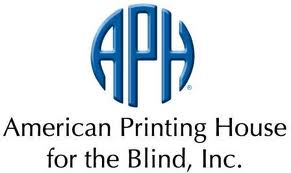 Learn a Related Skill in a Summer Workshop
The museum is offering a hands-on workshop titled Braille for the Sighted, recommended for ages 8-14, twice this summer. The workshop will enhance both the reading and touring experiences. On June 21 at 10:30am the first of the Braille for the Sighted workshops will be held. Louis Braille was twelve years old when he conceived of his writing system. Children considered to be in that age group are appropriate registrants for this workshop where they can learn the basics of Braille by practicing writing with a braille slate and a braillewriter. The workshop is free.
See a Film and Join a Discussion on the Topic
The museum is hosting a film festival this summer, too. The movies are more appropriate for older children and adults. The festival explores how blind people are portrayed by Hollywood. Each festival date includes a screening of the movie, which has a primary character who is blind, followed by discussion.
To learn about other fun things to do in the area, please visit our Louisville Real Estate website.