Fun Rules at Kentucky Kingdom This June
Posted by Joe Hayden on Monday, June 27, 2022 at 7:27 AM
By Joe Hayden / June 27, 2022
Comment
Nothing says summer fun like going to the amusement park. Entire movies have been made about that very thing, in fact. Louisville just happens to have a great amusement park and water park all in the same place. This June, go have a day of summer fun at Kentucky Kingdom and Hurricane Bay.
A Day at the Park
There are more than enough rides and attractions at Kentucky Kingdom and Hurricane Bay to keep you busy for the day. Try the Ice Age 5-D cinema ride or slow down on the fairy tale carousel. Spin around in the Breakdance or rule the road in bumper cars. Free fall from a great height or go up and down slowly on the Ferris wheel. There are thrill rides, roller coasters, all kinds of places to eat and lots of games to play. That's all before you even get to the water park.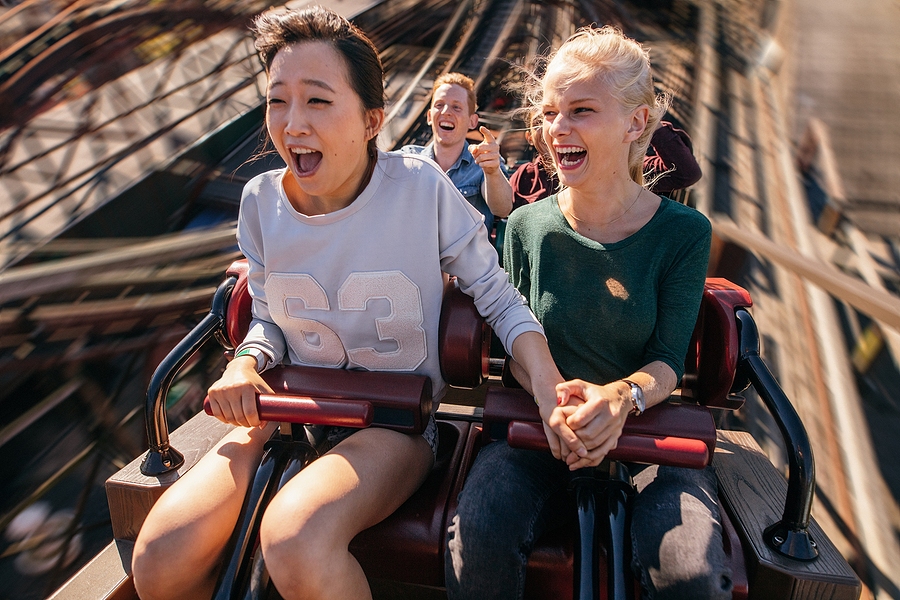 Hurricane Bay has its own attractions, including a bunch of different water slides, different wave pools and all sorts of fun stuff to explore. Here, everyone will feel like a kid. Actual kids love it here, of course. The park is open daily from 11 am to 7 pm. Hurricane Bay closes an hour early, at 6 pm. Kentucky Kingdom is at 937 Phillips Lane. That's just minutes away from Audubon Park. This neighborhood was built around a country club and it's got so many pretty homes, it's pretty much an amusement park for real estate enthusiasts.
A Day in Audubon Park
There's never a bad time to go see the homes in Audubon Park, but his neighborhood really shines in the summer. That's because Audubon Park is full of trees and the houses are surrounded by landscaping. This neighborhood truly has storybook appeal. The classic homes have lovely, pretty designs that are all unique and yet all fit well together to create an overall look for the neighborhood. There's lots of brick and stone and arches and traditional architectural elements that give these houses timeless charm.
Step inside and you'll find that these homes have more than one bedroom, more than one bathroom and lots and lots of reasons why you'll fall in love. These homes are charming and lovely on the inside, too. Hardwood floors, fireplaces, crown molding and attention to detail are everywhere in these homes. Some of the houses here have swimming pools, two-car garages and all kinds of amazing extra features.
Spend a day or two in this part of the city and just remember that if you live in Audubon Park, you'll be living practically next door to Kentucky Kingdom!
About the Author: Joe Hayden is the Team Owner and Manager of the Joe Hayden Real Estate Team - Your Louisville Real Estate Experts!