Galt House Annual KaLightoscope Christmas 2013
Posted by Joe Hayden on Tuesday, December 17, 2013 at 4:05 PM
By Joe Hayden / December 17, 2013
Comment
Friends and families can light up their lives with the Galt House Annual KaLightoscope Christmas. This traditional event begins yearly on November 16th and continues until January 1st. The festivities are held in the pavilion on Belvedere Park located between the Galt House at 140 North 4th Street and The Kentucky Center at 501 West Main Street in Louisville. One child ticket is free with the purchase of an adult ticket for $14.99 Monday through Thursday, or $18.99 Friday through Sunday. KaLightoscope is open Monday through Saturday from 10:00 a.m. until 8:00 p.m. and Noon to 6:00 p.m. on Sundays and holidays.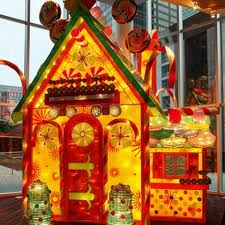 Celebrate Christmas at the Galt House with all of the magic and wonder traditionally affiliated with the holiday season. Tickets include not only the larger than life KaLightoscope Christmas light show, but tickets holders also have access to the following:
Christmas Village
Snow Fairy Princess and her Castle
NEW Santa's Sleigh Experience- Green Screen Video Game
Restored animated characters from the old Stewart's Department Store holiday windows
Children's Activity Areas
Life-size Gingerbread House and Gingerbread House Contest
Candy Cane Forest
NEW Ernie the Engineer
Peppermint Express Kiddie Train Ride
Mr. Sugar Pine the talking tree
More than 100 animated characters
Mistletoe Marketplace- holiday shopping at its best!
Looking to start a new holiday tradition? Visit KaLightoscope in the pavilion of Belvedere Park between from now until January 1st.
To learn about other fun things to do in the Louisville area, please visit the website of the Joe Hayden Real Estate Team.