Gardening in Louisville: Four Gardening Centers to Visit for Tips and Supplies
Posted by Joe Hayden on Wednesday, June 26, 2013 at 9:57 PM
By Joe Hayden / June 26, 2013
Comment
With gardening season right around the corner, it's time to pull out your tools and get ready to dig. In addition to offering a broad selection of plants and flowers, the following gardening centers have a multitude of services to engage everyone, from new gardeners to those with two green thumbs.
Frank Otte Nursery and Garden Center
Located on Bardstown Road in the Highlands and easily accessible from anywhere in Louisville, this nursery features a good selection of trees, mulch, vegetables, herbs, flowers, and pottery. The Frank Otte Nursery and Garden Center also has a Kentucky State Certified Nurseryman on staff that will be happy to offer advice on finding and maintaining the right plants for you. In addition to offering solutions for organic gardening and sustainability, if you sign up to be on the center's email list, you can receive special discounts and coupons for future purchases. With a 90-day return policy requiring an original receipt, this garden center should make getting a garden started worth it.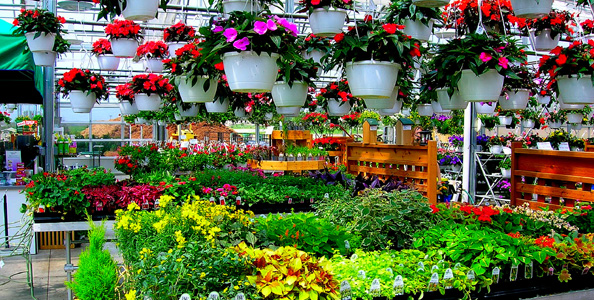 Plant Kingdom
With a focus on complete plant health through selection and proper maintenance, the goal of this center is to help each client make an informed decision about anything garden-related. Located on Westport Road in Southeast Louisville, Plant Kingdom has a unique selection of houseplants, exotics, perennials, trees, and shrubs, so be sure to schedule your free horticulture consultation since they love to give advice. For those who require it, Plant Kingdom also offers landscape consulting and design with an on-site fee of $75.00, or a free in-store consultation with appointment.
Wallitsch Nursery and Garden Center
Started in 1946 and located on Hikes Lane, the Wallitsch Nursery and Garden center has been dedicated to making Louisville more beautiful for 67 years. Appealing to do-it-yourself and professional gardeners alike, you'll find an extensive selection of trees, shrubs, perennials, annuals, and tropical plants, some of which you might not find anywhere else. With its "We Plan, You Plant" program, you can get assistance in selecting plants and deciding on placement for your own personal garden for $125.00 per project area. If you happen to be on their website, there's also a variety of "how to" videos as well as gardening classes that are free if you register.
Thieneman's Greenhouse
Family owned and operated, this greenhouse has been around since the 60s and offers great plants at reasonable prices, for wholesale or retail. With a philosophy of green living, creativity and responsibility, this idea is wound through every part of Thieneman's business model. Specializing in herbs and perennials, they take pride in providing hard to find and unusual plants. As well as offering a variety of gardening courses, Thieneman's also features the Dog Days of Summer Plant Sale at the end of August, which promises to get you back in the garden and ready for next spring with some greatly reduced prices.
With so many great places to go for your gardening needs in Louisville, you have no excuse not to improve your garden. From the familiar varietals to the more unusual and exotic, these centers will meet your expectations.