Garvin Gate Blues Festival in Louisville
Posted by Joe Hayden on Monday, October 8, 2012 at 10:43 PM
By Joe Hayden / October 8, 2012
Comment
Blues lovers are looking forward to the 24th Annual Garvin Gate Blues Festival on Friday October 12th and Saturday October 13th. The festival will take place at the corner of Garvin and Oak Streets in Louisville from 6pm to midnight Friday and 1pm to midnight on Saturday. This is the largest neighborhood street music festival in Louisville that is free to the public and includes live music, arts, crafts and delicious food.
The Garvin Gate Blues Festival was started in 1988 and it takes place in historic Old Louisville. In the beginning, it was just a simple blues jam in the Rudyard Kipling parking lot. The Festival expanded to 2 days in 1989 and had an attendance of over 10,000. The Festival officially gained its title in 1990 when Oak Street and portions of Fourth, Sixth and Garvin Streets had to be closed down to contain the over 20,000 people that wanted to hear some good old-fashioned blues.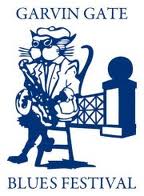 A blues festival can appeal to anyone of any age, and that is the goal of the Garvin Gate Blues Festival on October 12th and 13th. Families and friends that are ready to hang out and appreciate traditional blues music will be in store for a treat when local greats like SMO Blues, Dog House Kitchen, da Mudcats, Toronzo Cannon, and many more take the stage. Bring the family out and enjoy the arts and crafts displays, the local artist's booths and most importantly… listen to some great blues.
To learn more about other fun events in the area, please visit Louisville Real Estate.