George Rogers Clark Days
Posted by Joe Hayden on Monday, June 11, 2012 at 4:32 PM
By Joe Hayden / June 11, 2012
Comment
Celebrate the life and times of George Rogers Clark at this year's George Rogers Clark Days event this Saturday June 16th and Sunday June 17th. The scheduled festivities will be going on from 10 a.m. to 5 p.m. at 1102 West Harrison Avenue in Clarksville, Indiana near Louisville, Kentucky.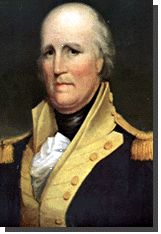 The site is located at the lower end of the Falls of The Ohio. It was known for almost 200 years as "Clark's Point," and is situated in a curve. The view from this area is breathtaking, so visiting this park, festival or not, can be mesmerizing.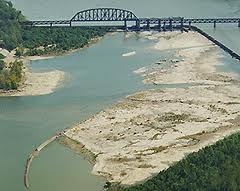 Enjoy boat watching or feel like taking out your own boat? Well, you are not limited on options. The boat ramp is located directly across the lower gates of the McAlpine Dam. There are other launches down river including the Greenwood Boat Ramp in Louisville and a small ramp at New Albany's Waterfront Park under the Sherman Minton Bridge.
Celebration attendees will be able to take special tours of the Clark Cabin and gardens, as well as at the newly constructed McGee Cabin. Though the original cabin was destroyed in the 1800's, a replica was built in its honor. The cabin represents one of the first freed-slave communities in the Northwest Territory, named Guinea Bottoms.
The George Rogers Clark Days celebrate some of the rich Kentucky and Indiana history and heritage at a spot with an incredible view. This is a perfect place to enjoy the summer days with the family.
Learn more about fun events in the area by visiting Louisville Homes for Sale.