Get a Taste of the Islands at the Kentucky Reggae Festival
Posted by Joe Hayden on Tuesday, May 22, 2012 at 9:00 PM
By Joe Hayden / May 22, 2012
Comment
It is time to wake up your inner-Caribbean soul starting this weekend at the Kentucky Reggae Festival. This event captures the heart of the islands and will be held at 3005 River Road from Saturday, May 26th until Monday, May 28th. The hours are Saturday and Sunday from 2pm-11:30pm and Monday from 1pm - 7pm, so you and your family will have lots of time to attend and enjoy the festivities.

This is a popular annual event that has made quite a name for itself. Each year people gather with blankets or lawn chairs to enjoy live reggae music. If you have ever appreciated Bob Marley tunes, then you won't be disappointed. Of course Marley himself will not be in attendance; however the positive energy his music captured will fill the River Road environment. The musicians that perform will have you swaying in the wind with their flowing tunes and fantasizing about blue seas and palm trees in no time.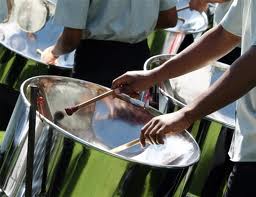 If you've never experienced a trip to the islands, then this festival can give you a hint of what you are missing. There will be a Caribbean vendor market where handcrafted goods are available for purchase. You and the family can also get an actual taste of the isles with some delicious and authentic Jamaican food. If you've never eaten island foods, then the food alone will be a treat.
Even the little ones will have something fun to do. The Kentucky Reggae Festival has a kids entertainment area set up just for the children. This is a FREE event right down to the parking, so it is definitely affordable to anyone. Kentucky may not have the ocean, but the river setting provides just the right flow to give you a taste of the islands.
To learn more about great events in the area, please visit Homes for Sale in Louisville.