Get Artistic at the Speed Fascinator Workshop December 1
Posted by Joe Hayden on Wednesday, December 1, 2021 at 9:39 AM
By Joe Hayden / December 1, 2021
Comment
Unleash your own creative energy this December and hand-make a great gift for someone special or for yourself. Go to the Holiday Speed Fascinator Workshop and create something fun and fashionable.
Fascinator Workshop
Are you a beginner? Maybe not a die-hard crafter? That's okay! This class is perfect for beginners. Here, you'll learn the art of making a lovely fascinator from none other than Jenny Pfanenstiel, the Featured Milliner of the 147th Kentucky Derby. Exciting, right? If anybody knows hats, it's this person.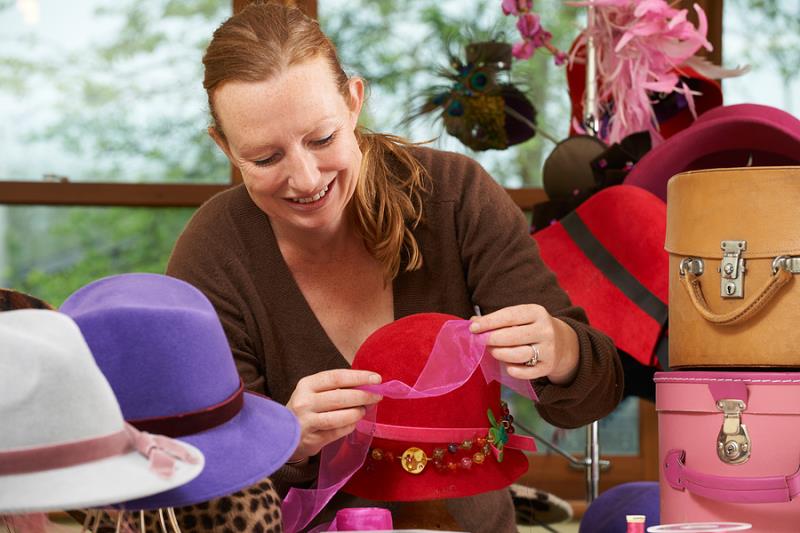 All the materials you need will be provided, so don't worry about that. You will also get 10 percent off any items you purchase from the supply house if you want to add a few extra bells and whistles to your fascinator. And that's not a joke. Literally, you can add those if you want.
By the way, wine will be provided. A little wine goes a long way toward waking up those creative juices. The workshop lasts from 6 to 8 pm and costs $60 per person. It's at the Judith M Millinery Supply House at 115 E. Main Street in LaGrange. The LaGrange community is a perfect place to be when you want to create something new.
Work Your Way Over to LaGrange
LaGrange has all the charm and all the features of a true small town. There's a great railroad museum, a county clerk's office, gyms, parks, shops, grocery stores, everything you need. This is a historic little town with its own identity. It also has something else, great real estate.
There are homes of all types here, from great historic farmhouses to newer homes in modern styles. Traditional homes, luxury homes, cute bungalows, LaGrange has all of it and more. In fact, this neighborhood is all about more. There's always more to live in LaGrange. Go start learning more about this community.