Get Immersed in Van Gogh July 7
Posted by Joe Hayden on Monday, July 4, 2022 at 7:27 AM
By Joe Hayden / July 4, 2022
Comment
See art as you've never seen it before at the Beyond Van Gogh Exhibit. At the Immersive Experience at the Kentucky International Convention Center, you basically step inside the art of Vincent Van Gogh. The swirling colors, the stunning images, the bright worlds he painted will all come alive and surround you.
Beyond Van Gogh
The show uses still and moving art. The artworks literally appear across multiple surfaces and move around the room. They move around you. Paintings from Van Gogh will be literally projected onto every surface around you. It really is as if you've stepped inside one of Van Gogh's paintings.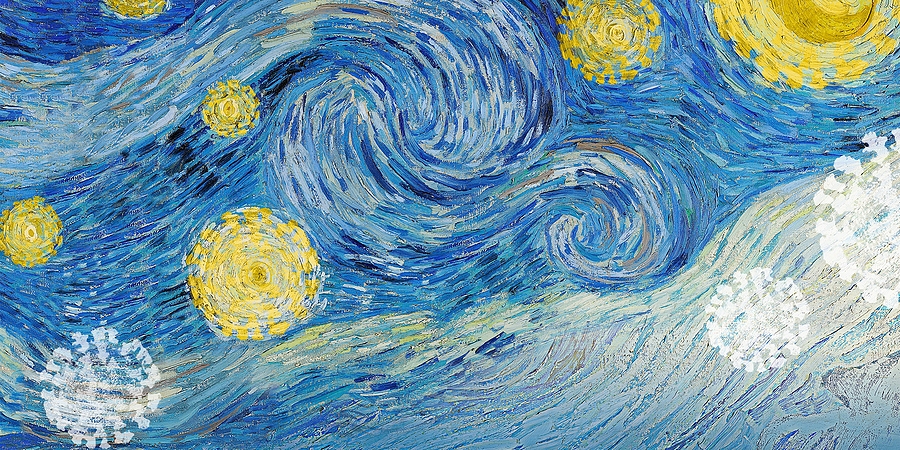 There's also music that plays to help enhance the art dancing and swirling all around you. Van Gogh is known for being something of a troubled genius, an absolutely brilliant artist who could not reckon with the demons in his own mind. The battles that played out within him are visible on his canvas. At this exhibit, you can step inside that world, step inside Van Gogh's mind, and truly experience the art.
In other words, it's just super cool. You'll see pretty art all around and hear some good music. Plus, the place is air-conditioned and in July, that's a deal you just can't beat. So go to the Beyond Van Gogh exhibit and go step inside some paintings.
Admission is $24 to $85 per person, depending on ticket type. See the exhibit at the Kentucky International Convention Center at 221 S. 4th Street. That's right in the heart of downtown Louisville and that's just blocks away from Butchertown. This neighborhood is one of the city's great historic communities that's full of modern appeal.
Paint a New Life in Butchertown
Shortly after Van Gogh gave his paintings to the world, a man whom many called a wizard came along: Thomas Edison. But before he was famous for his light bulb and a whole bunch of other stuff, he made his home in Butchertown. After you see the real estate here, you just might want to do the same thing.
Butchertown is known for its shotgun homes, buildings that date back to some of the earliest days of the city. They have that distinct look where they're actually bigger than they appear because the buildings go back farther than you realize at first. They have cool features like brick accent walls and interesting architectural details.
But these homes have also been modernized and updated. Butchertown has a hip vibe and it's a very modern neighborhood with the latest in food and fashion. It's an interesting mix of history and modern living and it gives Butchertown a vibe that's all its own. See how you vibe with Butchertown this July.