Get Landscaping Ideas This April
Posted by Joe Hayden on Friday, April 15, 2022 at 7:07 AM
By Joe Hayden / April 15, 2022
Comment
Spring has sprung, there is magic in the air and now is the time to plant. You know you want beautiful landscaping, but how the heck are you supposed to do that? This April, go to a b you supposed to do that? This April, go to the beautifully landscaped neighborhood of Polo Fields and get some great ideas. Your future could bloom very bright and pretty indeed!
How Does Your Garden Grow?
Flowers, trees, plants, border, mulch. There's actually a lot going on with landscaping. If you're feeling overwhelmed, of course you are! There's a lot to think about and it's hard to know what's going to look good and what's actually going to work for you. So this April, go spend some time in a beautiful neighborhood where you can look at all sorts of different landscaping ideas.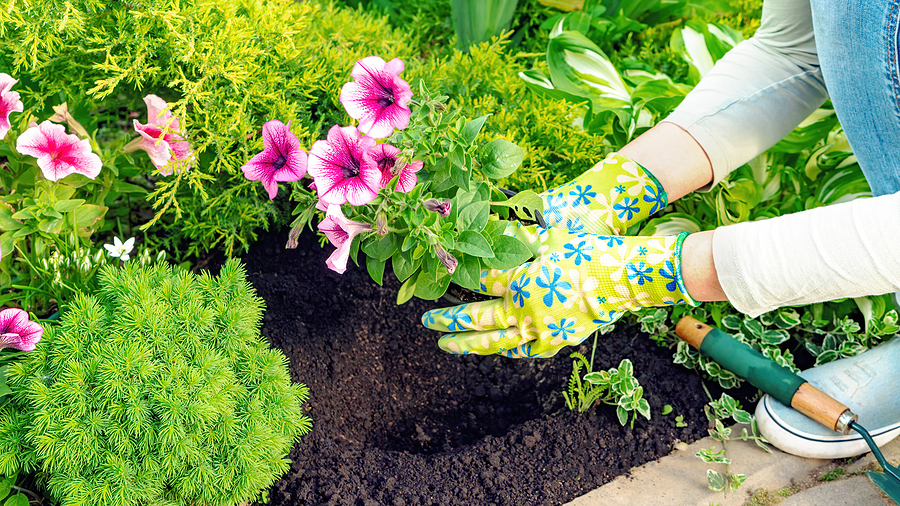 What colors should you choose? Which plants work well together? Do you like flowers or flowering shrubs? What about all the rest? Get some amazing ideas this April and go get a look at the homes and landscaping in Polo Fields.
Growing a New Future in Polo Fields
Polo Fields has its own golf course and really, the whole neighborhood looks like a golf course. It's full of winding roads and cul-de-sacs, beautiful lawns and gorgeous homes, shade trees and peace and quiet. There are plenty of bright colors and beautiful outdoor designs here. You'll get all sorts of ideas for landscaping while you drive around.
The homes are big and lovely, made with multiple bedroom sand bathrooms and lots of high-end features. Custom cabinets, big closets, stone counters and hardwood floors are normal features here. You can find homes with big garages, outdoor living spaces and lots of roomy interiors.
You'll also find lots of landscaping ideas as you drive through these quiet streets. Polo Fields is close to Long Run Park, Valhalla Golf Course and lots of amenities and places to go. Schools. restaurants, shops and everything else you're looking for it close by. As you drive around Polo Fields, you may get lots of ideas about what it might be like to live here. Go see it for yourself this April and go find out.