Get Wowed at the Derby Air Show Practice April 21
Posted by Joe Hayden on Friday, April 21, 2017 at 9:58 AM
By Joe Hayden / April 21, 2017
Comment
Derby Season is beginning, and that means there are amazing things to see in the skies above Louisville. Go see the Air Show Practice Tours this April at Copper and Kings, because it's always a good time to see an air spectacle.
Air Show Practice Tours
You'll get an incredible view of the show from the rooftop of Copper and Kings. This distillery makes brandy, and the facilities are amazing. You'll get a chance to do a tour of the distillery all day from 11 am. Tours start on the hour. When you get up to the rooftop, enjoy an Aviation Cocktail and see the air show practice. If you go to the distillery courtyard from 11 am to 4 pm, you can even get your hands on a tasty meat pie from the Butchertown Pie Company.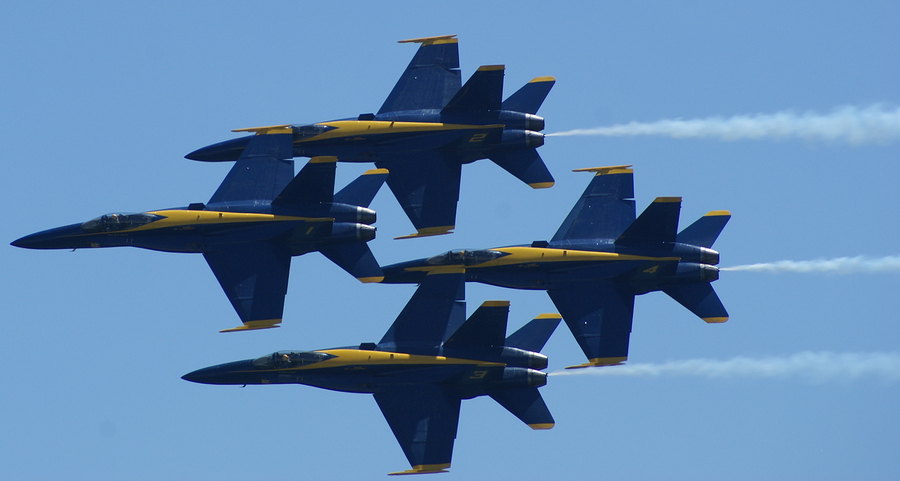 Distillery tours cost $15 all day at Copper and Kings during the Air Show Practice. Your ticket includes the amazing rooftop view. Copper and Kings is at 1121 E. Washington Street in Butchertown. Historic Butchertown is right next to downtown Louisville, which is truly the heart of the city. If you want to live in the middle of the action, with the best access to food, culture and shopping, you want to live right in downtown Louisville.
Keep Your Head in the Clouds in Downtown Louisville
Downtown Louisville is famous for its museums, the theater district, the medical district with all its cutting-edge technology and great attractions. People from all over Louisville come downtown to see a game at Slugger Field, take a river cruise on the Belle of Louisville and to see historic buildings left over from bygone days of the city's past. But lots of people don't know that downtown Louisville has a lot of beautiful places to live, too.
There's a lot more to downtown Louisville than businesses, culture, entertainment and great food. Many people make their home here to maintain quick access to the best of what the city has to offer, and that includes living spaces. You can always come here to live in a sleek, chic city condo with a view of the city. But downtown Louisville is also known for its cozy bungalow homes, pretty little places with historic appeal and tons of potential. Come here for shotgun homes, incredible Colonials, tall Victorians and just about anything else you can imagine. Downtown Louisville has homes in all shapes, sizes and styles, from the ultra-modern to the historic homes still filled with Old World charm.
Discover which homes in downtown Louisville charm you this April, and find out why this is a great neighborhood to daydream in.