Glow in the Park Fun Run June 14th
Posted by Joe Hayden on Tuesday, June 11, 2013 at 4:33 PM
By Joe Hayden / June 11, 2013
Comment
It is time to brighten up Iroquois Park at the new city celebration "Glow in the Park Run". This luminescent adventure will take place on Friday, June 14th starting at 9:30 p.m. This is a free to attend event that is fun for any age that might want to release their inner 'glow' or just watch others become less color coordinated and a whole lot brighter.
Participants in the event will receive glowing body paint, led finger lights, glow bracelets and glow necklaces. Those going the distance will achieve a 5k run with a total of 5 separate glow stations to cool off and take a breather while adding a little more color to their personality.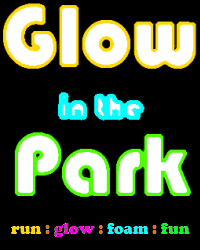 Runners will get a powdery glow at two of the rest stations followed by a mist of color at two glow water spray stations. The finish line is easy to find as the area is aglow due to a giant foam filled, glowing pit. The run ends as a rainbow of people wade through brightly colored bubbles to the awe and amusement of spectators.
Each station adds a different color and materials used are not harmful to skin or clothing, although wearing ones Sunday best to this event is not suggested.
Follow your ears and the brightly colored trail of people to the end of the Glow in the Park rainbow at Iroquois Park Friday, June 14th. A giant pit of glowing foam awaits viewers, where they will enjoy a live local DJ playing tunes and runners hitting the finish line.
To learn about other fun things to do in the area, please visit our Louisville Real Estate website.