Glow in the Park Run Iroquois Park July 11th
Posted by Joe Hayden on Wednesday, July 9, 2014 at 12:30 AM
By Joe Hayden / July 9, 2014
Comment
Help light up Iroquois Park on July 11 with the Glow in the Park Run. This annual event is a one-of-a-kind 5k charity run that you have to see to believe.
Set the Park Aglow
The Glow event begins at 9:20 pm, after Iroquois Park is good and dark. To sign up for the race, show up any time between 6:45 and 8:50. And once the race is over, the after party lasts until 11 pm. Tickets are $55 per person on the day of the race. But your ticket buys a whole lot of fun, and it will do a whole lot of good. For this year's Glow, Iroquois Park has teamed up with the Kids Center for Pediatric Therapies. The Kids Center aids children who have special needs.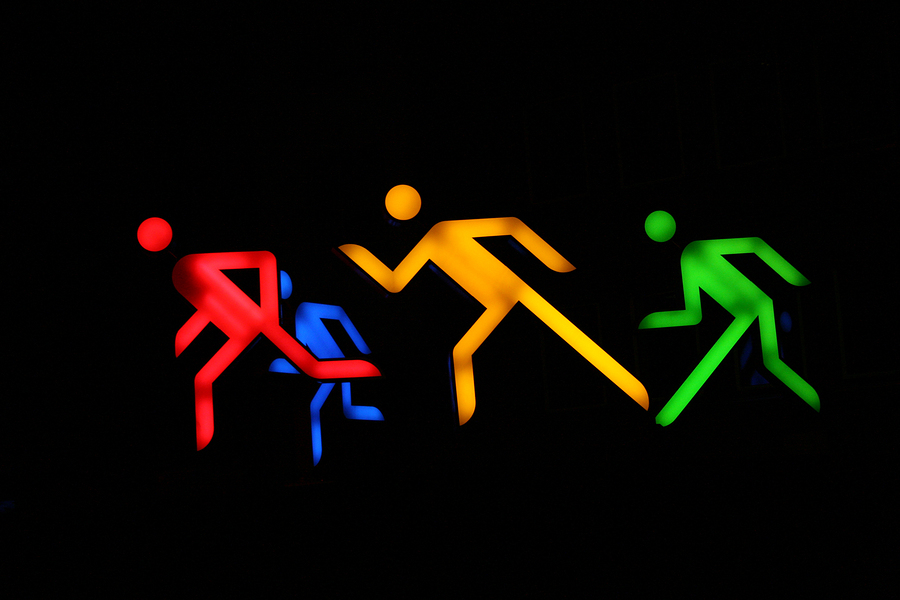 When you arrive at the race, you'll receive a bag of glow accessories and paint. Use it to decorate yourself in glowing colors, and help light up the park. But you won't be the only thing adding color to the atmosphere the night of this 5k event. As you race, you'll run past machines that play music while spewing out foam. Volunteers will spray you with glowing water and shower you with neon powder when you run past them. By the time you reach the end of the race, you'll be even more colorful and covered with glow.
The dance party greets you at the finish line and yes, you will have a chance to show off your own best moves. Rent a black light headlight to wear during the race so you can get a good look at the colors. For this year's Glow, Iroquois Park has added new UV glow tunnels and doubled the amount of color foam used during the event.
Lighting up Iroquois
Iroquois Park is located at the intersection of Taylor Boulevard and Southern Parkway. Another entrance is located at 5216 New Cut Road. The park was planned to take advantage of the natural forest and hills in the region. It's designed to give you amazing views of the city, which are even more breathtaking at night.
The park is located near the Pleasure Ridge Park area of Louisville, a community that has several other parks and many neighborhoods. Timothy Hills and Windsor Forest are near the park on one side. Cloverleaf and Hazelwood are on the other. Iroquois is one of the city's biggest parks, and many neighborhoods have access to it for hiking, walking, riding and all sorts of outdoor activities.
See the park glow on July 11, even if you don't live nearby, and re-discover this pretty part of the city.
To learn about other fun things to do in the area, please visit our Louisville Homes website.