Go Cyclocross Racing at Eva Bandman Park
Posted by Joe Hayden on Thursday, February 28, 2019 at 7:16 PM
By Joe Hayden / February 28, 2019
Comment
If you think bike riding is a summer or spring activity, then you don't know about cyclocross. This is a type of bike racing that's meant to take place in the fall and winter. That makes it perfect for February. And it just so happens that Louisville is one of one of the best cyclocross tracks you can find anywhere at Eva Bandman Park. Check it out this month, and you may just fall in love with cyclocross.
The Cyclocross Park
Known officially as Eva Bandman Park, bicycle enthusiasts know that this is the place to go for cyclocross. It's called cyclocross because it combines several different elements together. You'll ride across steep grades, through wooded areas and around obstacles. Sometimes, you may even have to get off the bike and carry it around something in your way before you get back on and get back to riding! Cyclocross is bike riding like no other type of bike riding, and lots of people have started to embrace this fun, unique sport.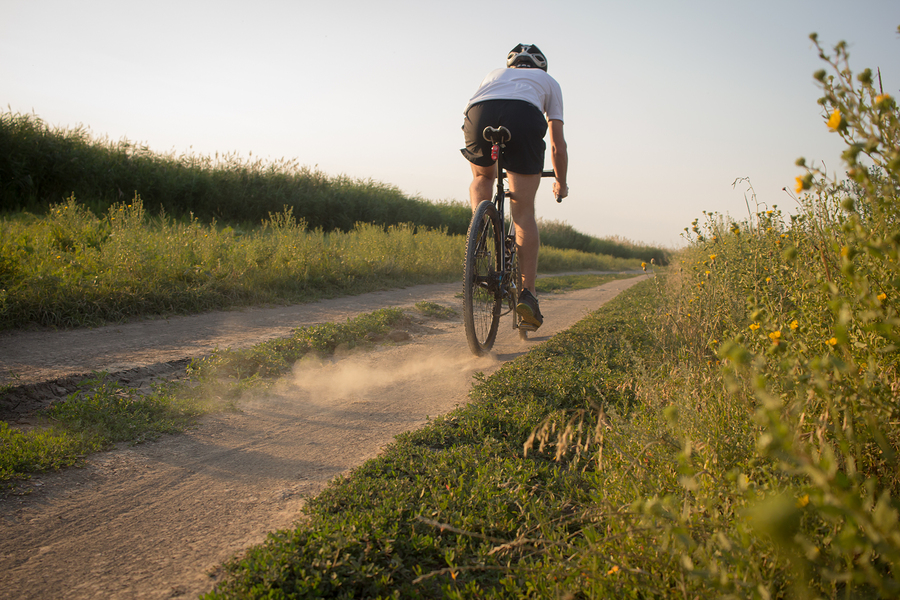 Eva Bandman Park is at 1701 River Road. That's just minutes from Irish Hill. If you're looking for a place to relax after your bike ride, Irish Hill is the perfect neighborhood to be.
Exploring Irish Hill
Irish Hill is known for being a neighborhood full of fun. There's a great live music scene here, and some places to grab an after-work drink. Irish Hill has some truly unique places to go, like the volleyball club, the community theater and the popular Baxter Avenue Morgue haunted house. But there's another side to Irish Hill as well. In addition to being a fun neighborhood to explore, this is a great place to live.
This neighborhood is full of historic architecture. Shotgun-style houses and bungalows are everywhere here, many painted with bright accent colors that honor the lively spirit of the Irish Hill community. Many residents here have home gardens and take pride in the unique architectural features of their homes. It's easy to see why people who live here would feel pride for Irish Hill.
Biking Around
The Eva Bandman Park is open every day from 6 am to 11 pm. It's got more than 59 acres to explore, including the spectacular cyclocross track. The course features sand mounds, "flyovers," wooded areas and challenges throughout. Go ride around in this part of Louisville, because February is the perfect month to try something new, and possibly to discover a great new place to live, too.