Go Gawk at Awesome Street Rods at the Kentucky Expo Center August 1
Posted by Joe Hayden on Thursday, August 1, 2019 at 7:27 AM
By Joe Hayden / August 1, 2019
Comment
This August, you'll have the chance to look at more than 10,000 incredible vehicles. The Street Rod Nationals at the Kentucky Expo Center are full of custom cars, muscle cars, street rods and other street vehicles that will make you want to stop and stare. This is the city's biggest vintage car show, and this is going to be an event that no car enthusiast will want to miss.
Street Rod Nationals
This is the 25th time the NSRA Street Rod Nationals has come to Louisville, and this is going to be a packed event that's all about gorgeous cars. Almost the entire Kentucky Expo Center will be needed for all the cars, but that's not all you can see. There will also be 350 displays from various manufacturers and dealers.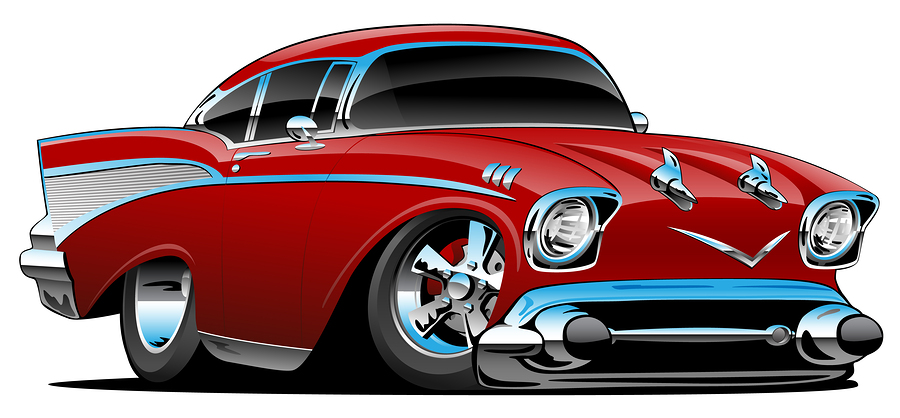 You'll have the chance to walk right up to the vehicles and get a close look at them. See them back to front, inside and out and top to bottom. Every detail of every car is worth seeing. The Expo Center becomes a car lover's paradise all day from 9 am to 6 pm. Didn't get a chance to see all the cars? This event will last for several days, so you can always come back.
The Kentucky Expo Center is at 937 Phillips Lane. That's right next door to Parkway Village, a colorful little neighborhood that's definitely gawk-worthy.
Park Awhile in Parkway Village
If cute and colorful is your thing, you're going to just love Parkway Village. This pretty neighborhood is full of multi-bedroom bungalow homes painted in bright colors. The architecture here is historic, but life here is definitely modern. Parkway Village is next to many different restaurants and shops, including the antique mall. There are even a couple of places to grab a cocktail, or a beer. Several schools are within walking distance of the neighborhood, too.
Go see the charming, bright homes in Parkway Village, and you'll see that they have high-end features like pretty hardwood floors, custom cabinetry and little extras you can only find with period architecture. Every home has something else to discover. Find out for yourself in Parkway Village, and maybe you'll find your dream home here.