Go Make Art at the Douglass Community Center January 27
Posted by Joe Hayden on Sunday, January 26, 2020 at 8:27 AM
By Joe Hayden / January 26, 2020
Comment
Leave the little ones at home for the night and go to the Adult Art Class at the Douglass Community Center to get creative. Practice making something all your own, and don't sweat it if you don't think you have artistic talent. After all, Jackson Pollack got famous by splashing a bunch of paint on canvases, and have you seen some of the modern art that's so beloved? Any art is great art these days, especially something that you know you created all with your own hands.
Getting Artistic
You can paint, color, sketch or make art in some other way while you're at the Adult Art Class at the Douglass Community Center. Be there from 6 to 8 pm and be ready to get creative. Just see where the spirit of creativity leads you and have some fun being unplugged and away from your phone while you make something out of nothing with your own two hands. There are all sorts of supplies available.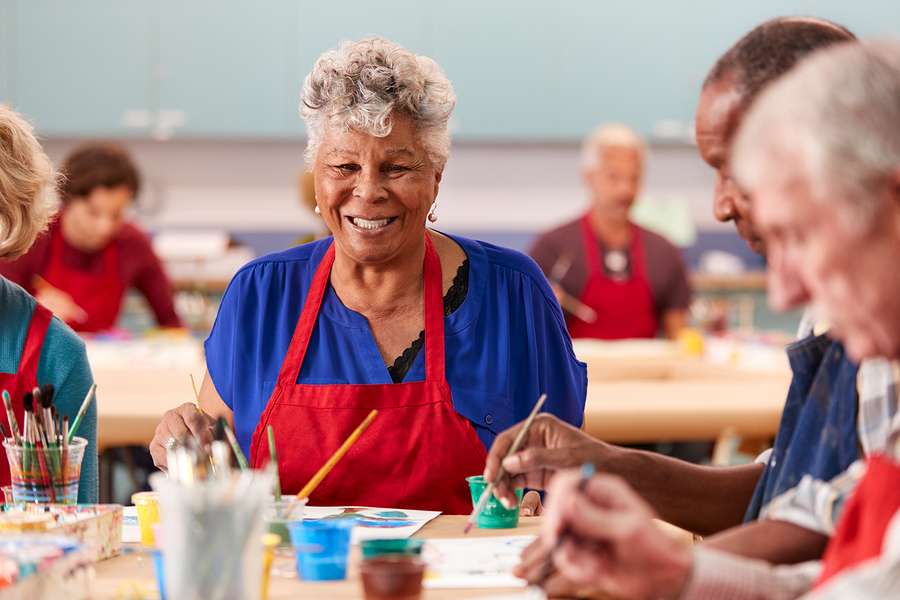 The Douglass Community Center is at 2305 Douglass Boulevard in the Highlands area of Louisville. The Community Center is just a few blocks from Strathmoor Village, a pretty neighborhood full of traditional architecture and classic designs. Visit this timeless collection of homes for yourself, and you'll be hooked on Strathmoor Village real estate.
Get Inspired in Strathmoor Village
If a neighborhood can make you feel creative, this is probably the one. Strathmoor Village is full of homes in classic designs. That includes brick homes with tall white columns, lovely Cape Cod-style houses, pretty Colonials and many other homes that will make you want to stop and stare. Many of the homes here have three bedrooms, big lawns and their own trees and landscaping.
Homes here are just as beautiful inside. You'll find many houses with crown molding, hardwood floors, great light fixtures and architectural details like arched doorways and other high-end extras. Bardstown Road forms one of the boundaries of the neighborhood. This road is famous for having fun stuff to see and do, everything from award-winning restaurants to hot night spots to independent businesses of all types. There are theaters, clubs, boutiques and coffee shops here, not to mention plenty of people-watching.
See the real estate in Strathmoor Village, and you may feel pretty inspired to live here pretty soon.