Go Make Art in the Park at the Berrytown Recreation Center November 11
Posted by Joe Hayden on Sunday, November 10, 2019 at 8:01 AM
By Joe Hayden / November 10, 2019
Comment
Head to Berrytown Recreation Center for Art in the Park this November. Be inspired by nice surroundings and get creative. This is an all-ages activity, and you don't need any artistic skill to enjoy it. After all, who says you don't have skill? Jackson Pollock used to throw paint on a canvas, so anything you make can't be bad!
Making Art
People of all ages are welcome to come create art at the Berrytown Recreation Center from noon to 3 pm. You'll learn how to make your own painting using acrylics for the $10 admission fee. Just relax for a while, pick up a brush and start creating. Find out where the blank canvas leads you and see what you end up making. The recreation center is at 1300 Heafer Road in Middletown. This huge community has all kinds of fun places to go and things to do, stuff that people in every age group can enjoy. Poke around a little in Middletown and see what you can find in this large community that's full of homes, fun and extras.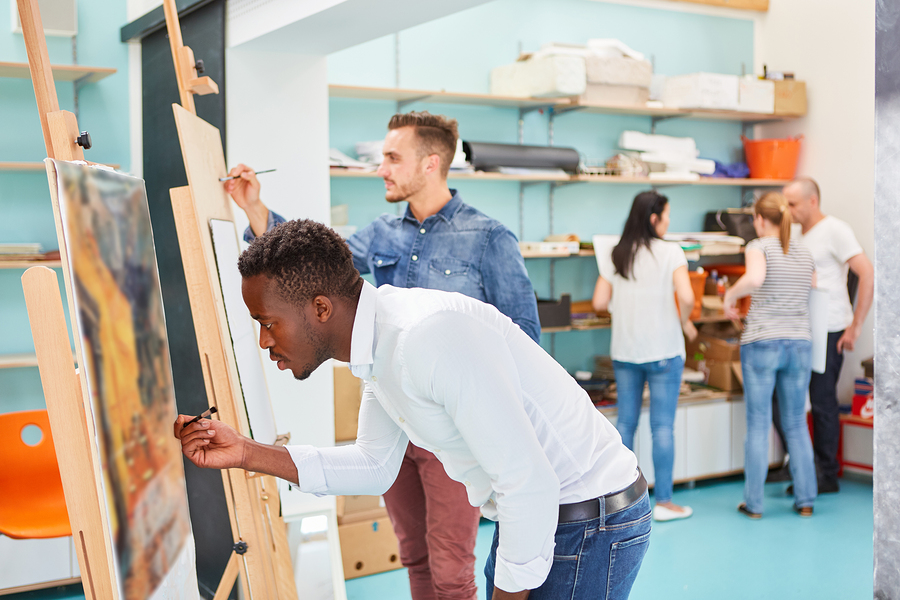 Find More to Do in Middletown
Middletown has a movie theater, a YMCA, golf courses and various play places for the kids. There's even a trampoline park here, and how cool is that? Spas, grocery stores, restaurants, schools, Middletown will check off all the items on your must-have list. This neighborhood has enough stuff to keep you busy for a lifetime, and there are plenty of homes here that you would want to live in for life.
Even if you didn't think you were in the market for a new home, the real estate in Middletown can tempt anyone to think about a new place to live. There are homes in all sizes and styles in Middletown, including brand-new homes that no one has lived in yet. From the large, multiple-bedroom homes to the cozy bungalows, this neighborhood has a huge home selection. Looking for luxury features? A two-car garage? A finished basement? Maye you've got to have a whirlpool tub, a walk-in closet, custom cabinets. Whatever might be on your home list is right here in Middletown, too.
See how well Middletown matches the home and the community you've always wanted to live in and paint yourself a brand-new life right here.