Go Mountain Biking in the Parklands January 10
Posted by Joe Hayden on Wednesday, January 9, 2019 at 7:54 AM
By Joe Hayden / January 9, 2019
Comment
Treat yourself this January to some quiet, pleasant time out in nature. Go on a beginner-friendly Mountain Bike Ride in the Parklands, and go exploring in one of Louisville's beautiful communities.
Mountain Biking in the Parklands
You'll be in the Parklands for this bike ride, and you won't be far away from Mt. Washington. This scenic neighborhood is just like a small town, and it has all the charm of being out in the country without taking you too far away from the city.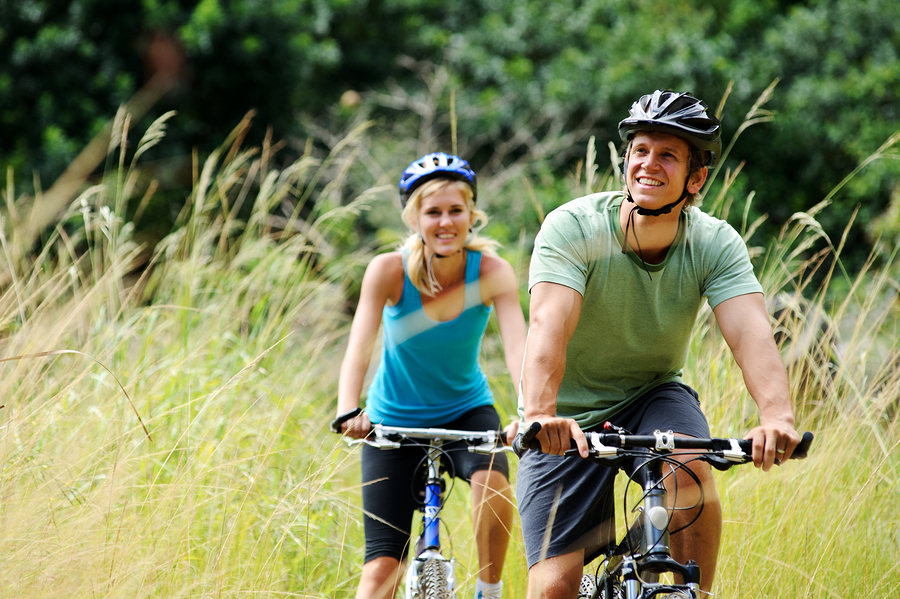 There's a lot of wide-open land here. Rolling hills, farmland, parks, Mt. Washington has it all. There's a bit of a rural feel here, and that's one of the things residents like best. This neighborhood has schools, shopping, restaurants and plenty of places to go, but mostly Mt. Washington has gorgeous homes.
It's the real estate here that truly makes Mt. Washington special. The large homes are made with modern and contemporary designs in custom-built styles containing high-end features. Get a completely open lot here and build your dream home, or find a brand-new dream home that's already been built just waiting for you to find it. Mt. Washington is just the type of neighborhood where dreams come true.
Mountain Bike Ride
Meet up with the group for a no-drop mountain bike ride that's suitable for people of all skill levels. The ride begins at 6:10 pm sharp, so don't be late. The whole group will pause at intersections along the trail to regroup, so no biker will be left behind. Bring your own lights, and wear athletic shoes and warm clothing. When the ride ends, the socializing begins. Everyone will hang out and enjoy refreshments, so feel free to stay to do some talking about mountain biking or nearby Mt. Washington.
Go to 8701 Stout Road and meet up by the silos to embark on your mountain biking adventure. You can go on your own adventure through Mt. Washington anytime you want.