Go on a Jurassic Quest February 4, 5 and 6
Posted by Joe Hayden on Friday, February 4, 2022 at 7:57 AM
By Joe Hayden / February 4, 2022
Comment
Most of the time, dinosaurs only exist in the movies. But this February, they're coming to the Kentucky Exposition Center. Have your own epic adventure and go on a Jurassic Quest to see photo-ready dinos like you've never seen them before.
A Quest 65 Million Years in the Making
This is the biggest and most realistic dinosaur exhibit in all of North America. There are more than 100 dinos here. They are huge and they look like the real deal. That's not all. There will also be dinosaur-themed rides and interactive science activities. Watch a live dinosaur show while you're here, too. There's also a soft play area with bounce houses and inflatable attractions for little ones.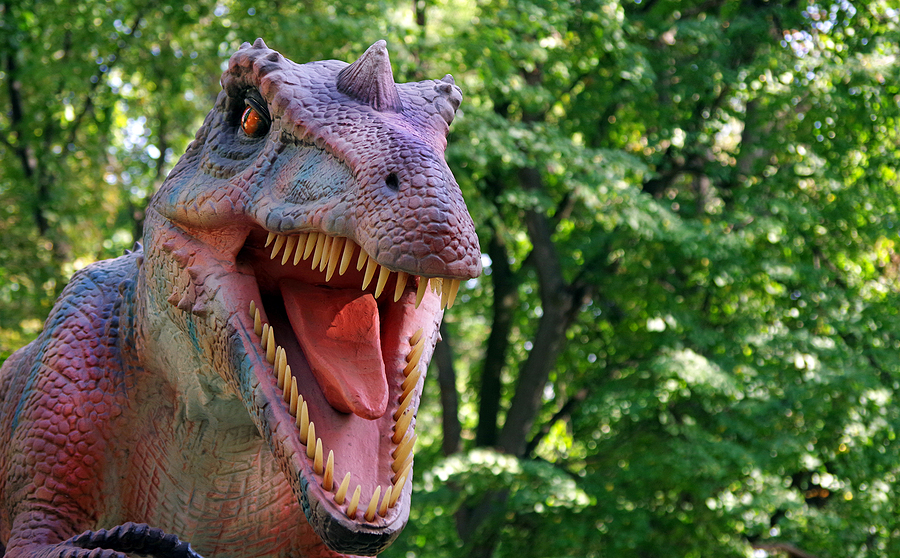 Here, you can literally walk through time. Go from the Triassic to the Jurassic and the Cretaceous periods of history to get a look at the dinosaurs who lived on Earth during these times. There will be tons of photo opportunities. Take a look at the Ancient Ocean exhibit to meet the largest apex predator in the entire history of the planet, the terrifying, moving, 50-foot long megalodon.
These dinosaurs have been created in exacting detail using the latest research and information to truly bring the past to life. This is an event like no other and it's one you don't want to miss. Admission begins at $19 at the Kentucky Expo Center. That's at 937 Phillips Lane, right next door to the Audubon Park country club and neighborhood.
Go on a Quest to Audubon Park
The traditional homes in Audubon Park are built in brick, stone and stucco and nestled among shade trees and sidewalks. Many homes here have basements and garages to offer plenty of living space. The homes here have traditional architecture and historic good looks but they're full of modern upgrades like new plumbing, renovated kitchens and all kinds of little details that make a big difference.
The homes here have lots of character and more importantly, lots of space. Houses in Audubon Park have multiple bedrooms and bathrooms, with beautiful kitchens and high-end touches inside and out. Once you see the real estate here, you won't want to wait 65 million years to enjoy life in Audubon Park.