Go on a Nature Hike at Bernheim Arboretum and Research Forest November 3
Posted by Joe Hayden on Sunday, November 3, 2019 at 7:07 AM
By Joe Hayden / November 3, 2019
Comment
There's a lot of screens in today's world. Technology is everywhere. In fact, you probably spend more time interacting with screens that you do with actual people. So this November, look away from the screens for a little while and head to the forest for the first Sunday Nature Hike at the Bernheim Arboretum and Research Forest.
Forest Hike
Bernheim Arboretum and Research Forest is a gorgeous swath of nature filled with native plants and towering trees. It's peaceful and serene here, but not quiet. Nature is full of noises, scents and things to see. Go explore them all with the first Sunday nature hike, a monthly event hosted by the forest.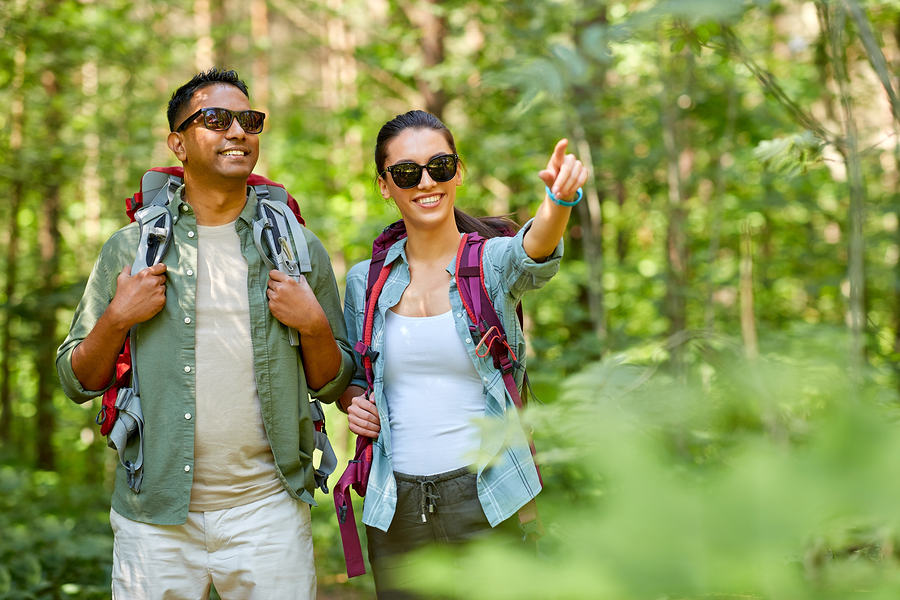 You don't need to register or call ahead. Just show up well-prepared with good hiking shoes that are comfortable on your feet. You'll also want to bring a water bottle. Dress for the weather! It can be chilly down among the trees, so bring a jacket or an extra layer that you can put on if needed.
The hike lasts for about an hour and it costs $5 per hiker to cover the environmental impact fee. Bernheim Arboretum and Research Forest is at 2075 Clermont Road in Shepherdsville. While you're in the area, you should explore the wilds of Shepherdsville, too. The real estate here has drawn many people to this community that's full of stuff to do and small-town charm.
Go and See Shepherdsville
Shepherdsville was settled on the banks of the Salt River, though this area has been lived in for about 15,000 years. Today, Shepherdsville is a bustling community full of charm. Kart Kountry is a popular attraction here. There's lots of fun stuff to do here that kids and adults both enjoy. There are many schools here, something parents love, and Shepherdsville has its own post office. Come here for the country music show, the big flea market or for the amazing homes. Lots of people come to Shepherdsville for the real estate alone.
You'll see why so many people love the houses in Shepherdsville. There are historic farmhouses and modern farmhouses here, big traditional homes and classic contemporary two-story houses. You can find every type of home in Shepherdsville, including new homes that are being built right now. Find a home that's nestled among the trees or a piece of land with its own small pond. Fall in love with a modern house with a swimming pool or restore a historic home that's decades old. No matter what your dream home looks like, you can probably find it in Shepherdsville. When you visit this November, you probably will!