Go Scuba Diving This July
Posted by Joe Hayden on Tuesday, July 28, 2020 at 7:07 AM
By Joe Hayden / July 28, 2020
Comment
Have you ever wanted to scuba dive? Who says you have to have an ocean to do it? Head to the Louisville Dive Center and go deep beneath the waves to try scuba diving for yourself. The staff is trained to help you stay safe and guide you into a watery world. In Louisville in July, getting in the water is really the only way to truly beat the heat!
Dive Deeper
The Louisville Dive Center has been helping people take a peek beneath the waves for more than 30 years. You will get professional training from a military diver and you'll get to explore the hidden world under the surface of the water. There are several different scuba courses available, including an underwater photo course. There's even a junior summer camp, so the kids can explore the world under the water as well. You can get scuba equipment here as well, so don't worry if you don't have the right gear.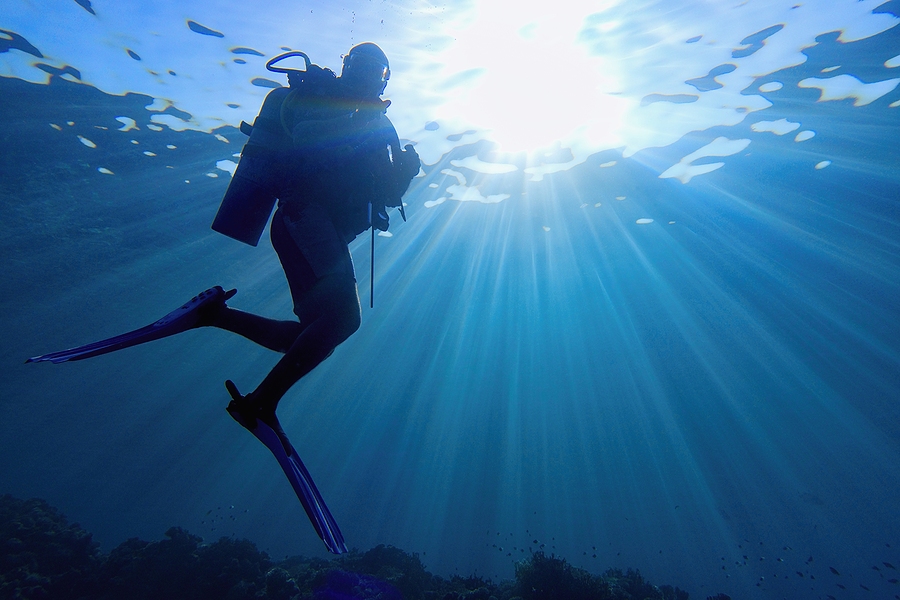 The dive center is open Mondays through Thursdays from 10 am to 6 pm and Fridays and Saturdays from 10 am to 5 pm. Find the Louisville Dive Center at 4265 Roosevelt Avenue. That's near the airport and just outside of the lovely Camp Taylor neighborhood. Dig a little deeper into this neighborhood and you'll see why this is such a great place to live.
Dive into Camp Taylor Real Estate
Camp Taylor is next to the Louisville Mega Cavern on one side and the pretty Audubon Country Club on the other. This neighborhood has a unique past that sets it apart from other Louisville neighborhoods. During WWI, this was a huge working military camp. Once, there were almost 50,000 soldiers stationed here. The name of the camp stayed but not its purpose. Once the camp was decommissioned, soldiers returning from WWI came here to build homes -- in some cases, using the buildings and materials left behind from the camp's former military days.
Today, this neighborhood is a lovely collection of inviting bungalow homes with pretty front porches surrounded by tall trees. The houses here range in all sizes, from homes with multiple bedrooms and bathrooms to homes that have just one of each. Inside, many homes still have historical details like hardwood floors and other little embellishments from the early 1900s.
Go see some new sights this July and take a dive into some pretty cool places in Louisville you may have never seen before.