Go See a Halloween Movie in the Park October 8
Posted by Joe Hayden on Friday, October 7, 2022 at 6:00 AM
By Joe Hayden / October 7, 2022
Comment
Movies in the Park is a free event that's open to everyone and it's made for anyone who wants to have some fun. This October, get something to sit on and dress for the fall weather to watch a new holiday classic in the park.
Goosebumps
October's movie is "Goosebumps," which is based on the popular series of books by R. L. Stine. This is a delightful tale with just a few frights in it. This is a story about a horror writer and his daughter, who have to save their town from his written creations. This is definitely a fun tale that's full of classic Halloween characters.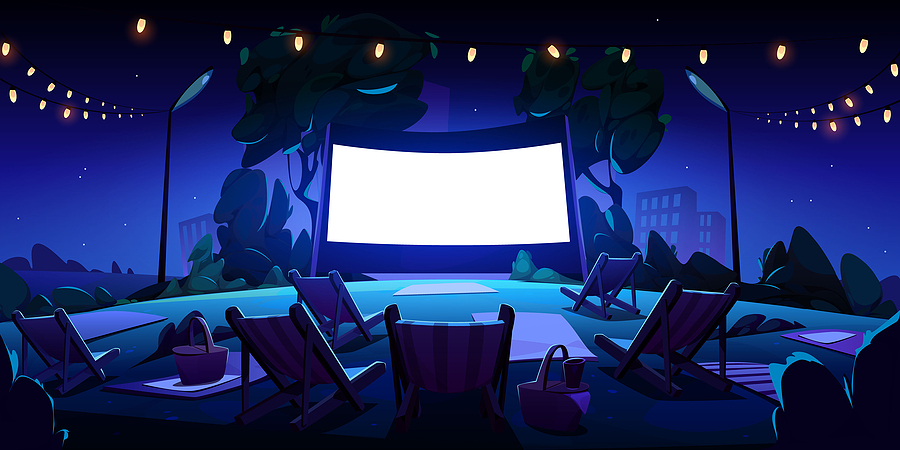 It's completely free to come to the park and watch this movie. The film will begin at 7 pm at Browns Park. That's at 1000 Browns Lane, just a few blocks outside of Hurstbourne. When you see how amazing this neighborhood is, Hurstbourne might just give you goosebumps.
What's Hair-Raising About Hurstbourne?
The large homes in Hurstbourne were made to look like traditional estates. They're built in spacious designs with more than one bedroom and bathroom. They're set back on big lawns and decorated with landscaping. And they sit under big shade trees all around the pretty greens of Hurstbourne Country Club.
Hurstbourne is a residential neighborhood but it's surrounded by some of the best commercial real estate you can find anywhere. The mall is just a minute or two away, to say nothing of the big selection of restaurants you can find all around the area. That's just eh beginning. You can find all kinds of places to go in nearby St. Matthews, from the movie theater to the bowling alley to the gym.
But these homes are designed to make you not want to leave them, anyway, Inside, Hurstbourne houses are full of little luxuries and extra little details that make each and every one of them stand out. Gorgeous tile, chair rails and crown molding, custom cabinets and pretty counters, the list of what you can find here go on and on.
Hurstbourne houses are made with an amazing traditional look that gives these houses truly timeless appeal. Go see them for yourself this October. You may just see that your future is waiting for you here.