Go Sledding This December
Posted by Joe Hayden on Tuesday, December 13, 2022 at 8:22 AM
By Joe Hayden / December 13, 2022
Comment
Going sledding is one of those things that everyone should do at least once a year! There's nothing like flying down a hillside, gliding as if right through the air. This December, if we are fortunate to get snow, go Sledding in Joe Creason Park. It doesn't matter how old you are because sledding is for everyone.
The Park with the Big Hill
Joe Creason Park has a huge sledding hill that is absolutely perfect for letting gravity take its course. Are you brave enough? Get to the top of the hill and get your sled on.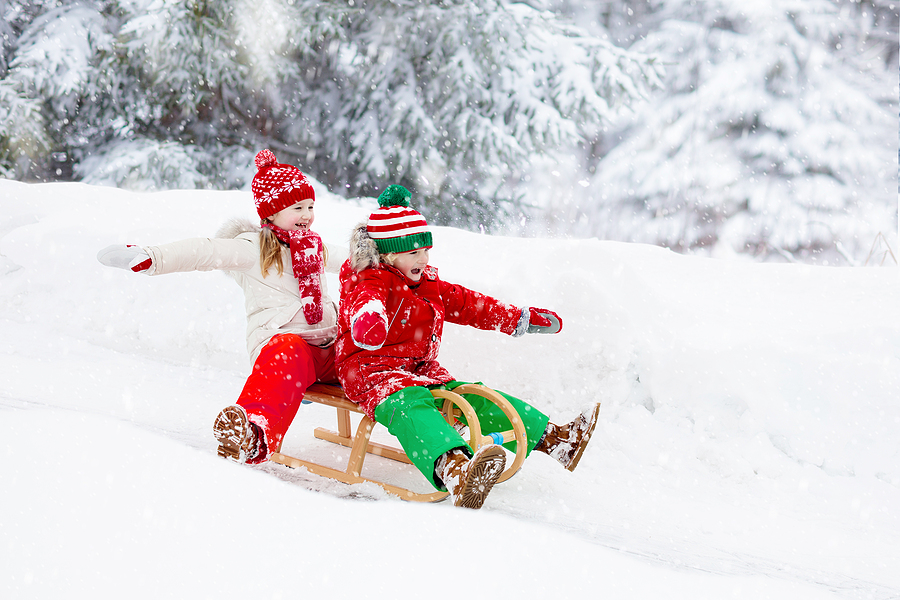 So, what about the snow? Even long-term weather predictions for Louisville suggest that there might not be any snow to sled with anytime soon. But this doesn't mean you have to leave the sled in the garage for another year. There are actually ways to enjoy sledding with no snow. As long as you've got a big hill to use, and you do, there is a way.
All you actually need to sled is a slippery pathway, right? That means all you really need is some buckets of water, which you can use to create a slick surface. You can also use a tarp and pour water directly on it. Remove rocks, sticks and other obstacles impeding the sledding path and take the leap. You never know, but you might like mud sledding more than snow sledding.
The park is at 1297 Trevilian Way. That's near the Louisville Zoo and the Mega Cavern but it's also near a great Louisville neighborhood, Audubon Park.
Adoring Audubon Park
The pretty, traditional homes in Audubon Park sit next door to a country club. Other neighbors for this neighborhood include the zoo and the Louisville Nature Preserve, which is pretty good company. This neighborhood is full of beautiful homes with gorgeous front lawns and landscaping. Go see them sitting under the shade trees along the winding roads of this neighborhood.
Go see the multiple bedroom homes here. They have traditional styling that gives Audubon Park a timeless look. The homes here have one or two bathrooms, sometimes more, and they have space inside for everything you want to do. And inside, the interiors of these homes are incredibly modern.
The houses in Audubon Park have features like beautiful wood floors, gorgeous light fixtures, lovely custom cabinets and stone counters. If all that sounds good to you, spend some time exploring Audubon Park.