Go to a Fest-a-Ville on the Waterfront April 26
Posted by Joe Hayden on Monday, April 23, 2018 at 7:00 AM
By Joe Hayden / April 23, 2018
Comment
Celebrate the Derby Festival on the Waterfront with Fest-a-Ville. This all-day event has stuff for kids, adults and the entire family. And best of all, it's got the delicious Chow Wagon. So if you're ready to eat, drink and be merry, you're ready to start celebrating Louisville's famous Derby Festival.
Fest-a-Ville
The Fest-a-Ville lasts all day from 11 am to 11 pm, so show up anytime to have fun. All you need to get in is your Pegasus Pin. There will be live music performed down the by water, an inflatable playground area for the kids and even midway rides if you're looking for some thrills and speed. Go to the Great Lawn on the Waterfront to enjoy all the events. Follow your nose to find the Chow Wagon, because you know you won't be able to stay away.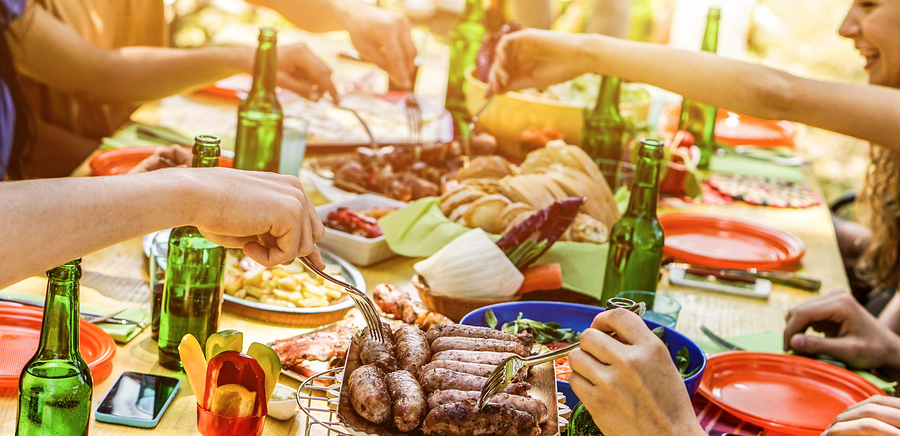 There will even be helicopter rides, if you want to get a look at the city from up above. Waterfront Park is on the banks of the Ohio River at 129 E. River Road. That's in Downtown Louisville, just blocks away from one of Louisville's most celebrated and storied neighborhoods: Old Louisville. Here, the past doesn't come alive. It's already been living here for over a century.
Feast Your Eyes on Old Louisville
Where Downtown Louisville ends, Old Louisville begins. A century ago, this was the most popular neighborhood in the city and it's still famous to this day. Louisville's early entrepreneurs and tycoons came here to build their mansions, creating grand homes in eye-popping Victorian designs that are still standing proudly on tree-lined streets softly lit with period gas lamps. The millionaires who built here each tried to outdo the other, creating elaborate houses with custom woodwork, intricate stonework, glittering mosaics and soaring chimneys, and that's just the stuff you can see outside. Inside, these homes are every bit as opulent with hardwood floors, swinging chandeliers, sweeping staircases and ornate details in every single direction.
See the stunning architecture that stretches for blocks and blocks throughout Old Louisville. Go visit Central Park near the center of the neighborhood. And fall in love with the real estate that continues to draw people from all over the city looking for a new home. Once you see Old Louisville, you're going to want to live here, too.