Go to the Kentucky State Fair Starting August 14
Posted by Joe Hayden on Tuesday, August 12, 2014 at 10:44 PM
By Joe Hayden / August 12, 2014
Comment
If you live anywhere near Louisville and you don't visit the Kentucky State Fair, you're missing out on one of the city's most popular events. The state fair is a 10-day celebration of the food, crafts, animals and agriculture that make Kentucky the unique place it is. There's something for everybody at the state fair, and this year all the fun begins on August 14.
A Day at the Fair
Free concerts. Delicious food you won't find anywhere else. Shopping. Animal shows. Games. Toys. Even rides. The Kentucky State Fair is famous for having everything, and it really does. You'll find food courts inside the exhibition center and outside on the grounds. More than half a million people attend the state fair every single year to see the indoor and outdoor exhibits and participate in the many activities.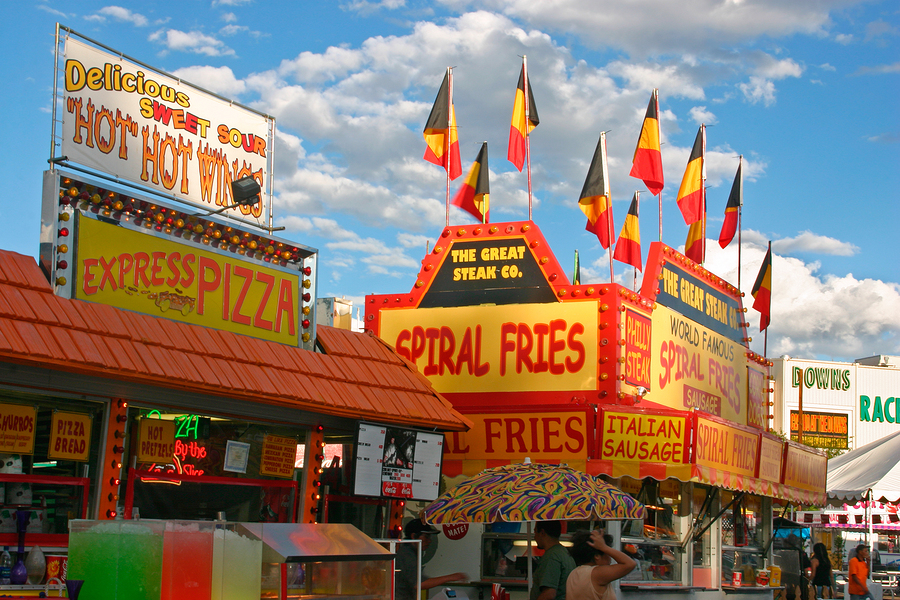 The fair has been a premiere event in Kentucky for over 100 years, though it has greatly expanded over the years. There are events scheduled from opening until closing on every single day of the fair. Animals, crafts, food, music and entertainment will be on display everywhere you look. Go to the Midway to find rides and games that will delight family members of all ages.
The fair takes place every year at the Kentucky Fair and Expo Center. The fair starts on August 14 and ends August 24. On August 14, the Plain White Ts will be performing for free in Cardinal Stadium.
Around the Fair
The fairgrounds are centrally-located in the city, very near to the airport and Louisville's world-famous Churchill Downs. But outside this busy area, you'll find many beautiful communities. Beechmont is just a few blocks away from all this excitement, but it feels miles away. This neighborhood, packed with Louisville homes, is a cool, quiet oasis filled with green lawns and trees. Iroquois Park, one of the Louisville's largest parks, is just southwest of the Beechmont neighborhood.
Beechmont was developed in the 1890s to be a sweet suburb away from the fast-paced city, and it still retains this charm today. The neighborhood is named for the many beech trees that naturally grow in the area. Many of the homes here are designed in the popular Craftsman style, which makes it a very desirable area for house-hunters.
Take a look at Beechmont on your way to the Kentucky State Fair this year, and immerse yourself in historic Louisville culture and social activity.
To learn about other fun things to do in the Louisville area, please visit the website the Joe Hayden Real Estate Team.