Halloween in Louisville: the Best Neighborhoods to Take the Kids Trick-or-Treating
Posted by Joe Hayden on Friday, November 1, 2013 at 10:52 PM
By Joe Hayden / November 1, 2013
Comment
Halloween is a great time for kids and grown-ups anywhere in Louisville, but as most kids know, some neighborhoods are better than others on Halloween, at least when it comes to scoring the best candy and seeing the best decorations. If you want to make the best of Halloween this year in Louisville, here are some of the top neighborhoods to check out.
Hillcrest Avenue: Hands-down the Best Decorations in Town
For the best Halloween sights in Louisville, there's no better place than Hillcrest Avenue between Frankfort Avenue and Brownsboro Road in the Cherokee Park district. The decorations here are so good that the neighbors literally put on an annual competition to see which house can put up the best Halloween-themed display. In fact, this street has become so well known for it's trick-or-treating that visitors to the area often have trouble finding parking nearby. If you're heading to Hillcrest Avenue for your Halloween festivities, be sure to give yourself plenty of time and expect large crowds; this place is famous for what it does, so be prepared to wait your turn as you go door to door.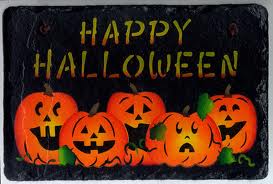 Audubon Parkway: Great Treats and Totally Scary Decorations
While Hillcrest Avenue is the most famous neighborhood when it comes to trick-or-treating in Louisville, Audubon Parkway is certainly an up-and-coming contender. If you're looking for a quieter place to spend Halloween, but still want to see some fully decked-out Halloween houses, this is where you'll want to take the kids trick-or-treating this year. This street is in the upscale Audubon Park district, close to the Audubon Country Club, which means that visitors to this area can expect great decorations as well as lots of great treats.
Downtown Corydon: An Out-of-town Favorite
If you're looking to get out of town for Halloween this year, Downtown Corydon is highly recommended. This historic neighborhood lies a few hours outside of Louisville, and is a great place to learn about the famous battle of Corydon, as well as a great place to enjoy your Halloween night. The neighbors here tend to be big Halloween fans, and sitting on your porch with a big bowl of candy is a favorite Halloween pastime for locals. This is a great place if you're looking to experience some small-town American hospitality while you trick-or-treat.
Old Louisville: A Truly Haunting Neighborhood
If it's real ghosts you're after, then you'll want to check out Old Louisville this Halloween. The Victorian-era mansions in this area present some stunning architecture, and also come complete with plenty of ghost stories to haunt Louisville trick-or-treaters. You can read all about this spooky neighborhood in the best-selling book "Ghosts of Old Louisville."
In addition to visiting these neighborhoods, you can also check out some of the sponsored trick-or-treating events organized every Halloween by local businesses in the area. These include trick-or-treating events in Westport Village, Bardstown, and the Louisville Zoo. All of these activities and neighborhoods should make for a great Halloween in Louisville this year.