Have a Bowl of Chili This February
Posted by Joe Hayden on Friday, February 26, 2021 at 8:07 AM
By Joe Hayden / February 26, 2021
Comment
February has been pretty chilly so far. And in chilly weather, there's nothing better to eat than chili! This February, get a bowl of some of the top-ranked Chili at Kern's Korner in Louisville and get warmed up, for a little while, anyway.
Chili for a Chilly Day
Kern's Korner has been ranked as one of the best places in the entire city to get a bowl of chili. They've also got cold beer, which goes great with a steaming bowl of chili. There's nothing super fancy about this chili. It doesn't have exotic ingredients. This isn't someone's take on chili. This is just a great, well-seasoned bowl of comfort food. Add diced onion and shredded cheese if you want. And of course, there are plenty of salty crackers to go with it.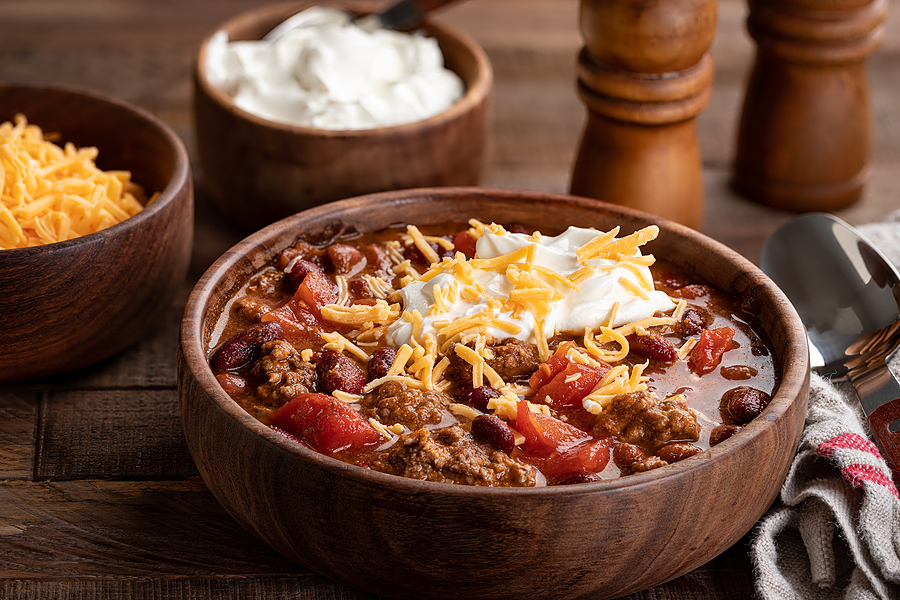 The perfect bowl of chili is waiting for you at Kern's Korner. That's at 2600 Bardstown Road, just outside of beautiful Seneca Gardens. Once you get fortified on a hearty bowl, go take a look at the mind-blowing real estate here. Looking at beautiful homes is a great way to get a warm feeling inside!
Start Looking Around in Seneca Gardens
Seneca Gardens is a Highlands-area neighborhood that's distinct for its classic design style. The traditional architecture here will never go out of style. Homes here truly have that made-for-TV look. They're built in brick and strong with tall columns and great touches, like shutters on the windows and pretty bushes out front. The scenery here is pretty amazing, too. Seneca Gardens is next door to Seneca Park.
On the inside, these houses have multiple bedrooms and multiple reasons why people like living here. Houses here have features like hardwood floors and modern upgrades in the kitchens and bathrooms. Lots of the homes here have basements to provide extra living space.
Seneca Gardens is part of the large Highlands community, a neighborhood that's full of stuff to do and places to go. Along Bardstown Road, you'll find a huge selection of coffee shops, restaurants, theaters and shops. Start looking around here and you'll find all kinds of reasons why you'll want to stay for ever.