Have a Cuisine Adventure This January
Posted by Joe Hayden on Friday, January 22, 2021 at 8:36 AM
By Joe Hayden / January 22, 2021
Comment
You've been through a lot lately and you've made it through some tough times. So why not be adventurous with your food, too? After what you've already faced, what's the big deal about trying some sushi, anyway? Consider Osaka Sushi and Japanese Cuisine for this culinary adventure!
Being Brave with Food
This January, head to a sushi restaurant and try genuine Japanese cuisine. Because why not? You've definitely faced scarier stuff than some raw fish and seaweed! Osaka Sushi and Japanese Cuisine has a wonderful menu full of delights like yellowtail sushi, tuna, smoked salmon and a huge selection of classic and vegetarian rolls.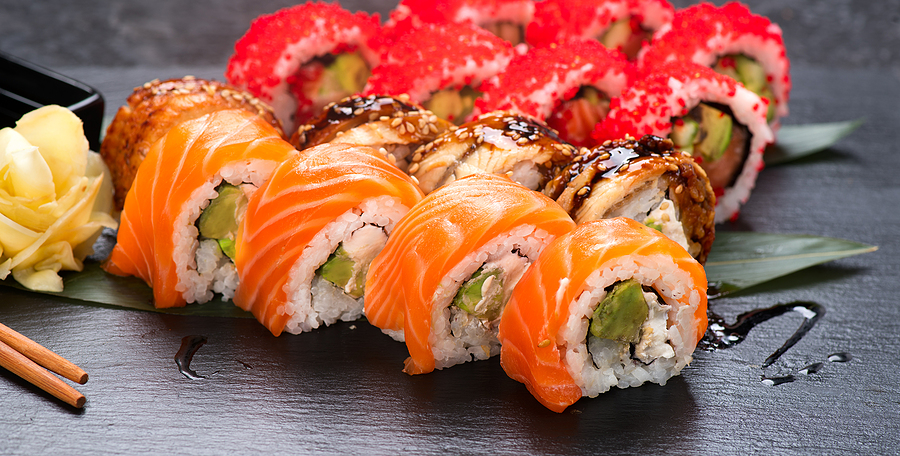 You can also get lots of cooked food here, too, including a big selection of noodles and some delicious fried seafood offerings. But why not try the sushi bar while you're here, or really be bold and order that seaweed roll?
There's lots of stuff to try and lots of reason to love the food here. Osaka Sushi is at 2039 Frankfort Avenue. That's in Clifton, a neighborhood that's full of great cuisine to try and amazing architecture to see.
A Clifton Adventure
Clifton is a colorful neighborhood that's packed with cool shops and restaurants. There are many independent local businesses here, not to mention a museum. Clifton is also home to a large park, many antique shops and Frankfort Avenue. This is one of Louisville's well known "cool roads," a place you can go to get a craft beer, sip a cocktail, try some new food or just see what's hot and trendy. To see what's historic, go look at the rest of Clifton. This is where you're going to find the historic homes and the incredible architecture that keeps so many people coming back to this neighborhood.
In a way, Clifton is a showcase of different design styles. There are many types of homes here, from late Victorian styles like Queen Anne to designs that look even older, like classical revival styles that honor design's past. You can find modern condos here, great bungalows, shotgun houses and traditional houses built in brick. This neighborhood is just minutes outside of downtown Louisville. There's lots to do in Clifton and lots to see all around the neighborhood, too. But when you see all the pretty homes this neighborhood has to offer, too, you'll find all kinds of reasons not to leave Clifton.