Have a Derby Date Night May 1
Posted by Joe Hayden on Saturday, May 1, 2021 at 7:17 AM
By Joe Hayden / May 1, 2021
Comment
Enjoy an evening of cooking and connecting with a date this Derby Day. After all, the world is sort of different right now. So why do something a little different for Derby Day this year? Go to Cooking at the Cottage and learn how to cook an absolutely amazing meal.
Date Night
This is a hands-on class that will be instructed by Mike Cunha of Sullivan University. You will learn how to make a mouth-watering menu of shrimp and sausage etouffee served over white rice. Next, you'll make a seared beef tenderloin with sauce Diane. It will be served with garlic roasted potatoes and sauteed summer squash and zucchini. For dessert, learn how to create bananas foster using vanilla ice cream.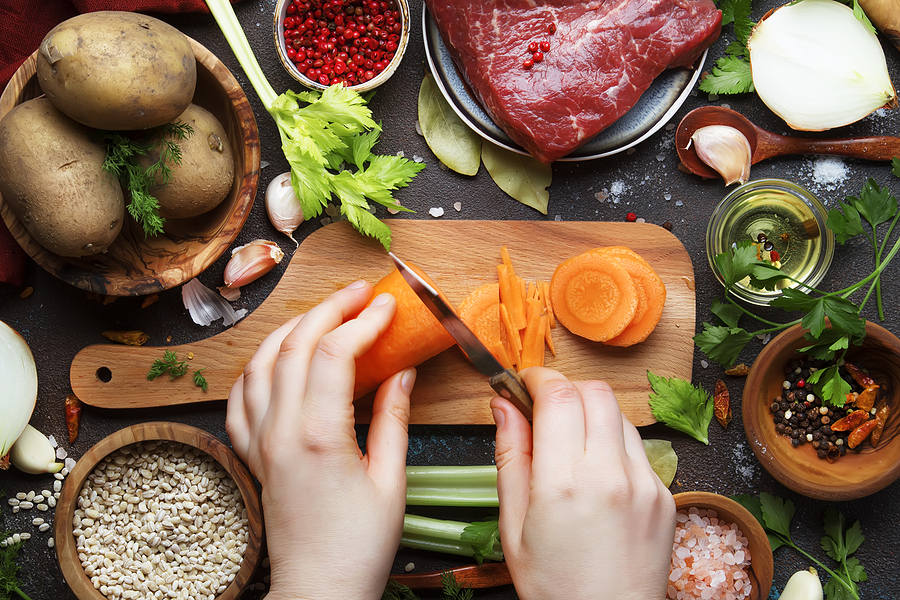 Sounds pretty yummy, right? learn how to make this meal with a date at Cooking at the Cottage from 6:30 to 9 pm. That's at 3739 Lexington Road in Crescent Hill. For many foodies, this neighborhood is a paradise. There's always something new to taste here. And once you get a look at the real estate options available in Crescent Hill, you may decide that this is a perfect place for you to cook up a brand-new life.
Falling in love with Crescent Hill
Crescent Hill prides itself on being eclectic. This neighborhood welcomes independent and local businesses. That's why you can find so many unique shops and one-of-a-kind restaurants here, places you won't find elsewhere in Louisville. There are also some unique historic attractions here, a library, a golf course and an aquatic center. That's just the beginning. Crescent Hill has gyms hair salons, schools, grocery stores, you know, all the stuff you need in a neighborhood.
All the stuff you need in a beautiful home is in Crescent Hill, too. Like the rest of the neighborhood, the real estate here is varied. There are many different home styles and sizes here but they all have something in common: inside, there have plenty of modern features and additions. Crescent Hill has a lot of beautiful historic architecture but this neighborhood is very much up with the times. The real estate is, too. Go see it for yourself. And no matter how date night turns out, you can definitely find plenty of reasons to fall in love with Crescent Hill.